"Is there a single day in the kitchen where you will not cut some vegetables while preparing food? I don't think you can give an answer unless you are ordering food from outside. As someone who spends lots of time in the kitchen, you must know vegetable cutting is not the most pleasant task. What if I say there is a better way?"

DASH Safe Slice Mandoline Slicer, Julienne + Dicer for Vegetables, Meal Prep & More with 30+ Presets & Thickness Adjuster, Presets, Midnight Navy
DASH Safe Slice Mandoline is the better way I'm suggesting. It is a vegetable slicer with thirty (30) cutting sizes. With this article, we will learn everything there is about this product. While doing that, we will branch out for other related areas as well. Read More Our Review: homelabs portable washing machine.
What are the Disadvantages of Vegetable Slicing Using Traditional Methods?
Knives are the first thing that comes to your mind when thinking about the traditional methods of vegetable slicing. Besides that, there are simple tools that come with a sharp blade for slicing vegetables. Let's see the disadvantages those methods have.
Cut injuries – This is the main disadvantage of using a knife for slicing vegetables. There is no telling when you can get a cut when using a knife. It can happen to the best. Losing focus even for half a second can lead to an injury with the knife.
Slow cutting rate – This also an indirect effect of cut injuries. Every time you are using a sharp knife, you have to be extra careful to prevent injuries. When you are worried about accidents, the rate of cutting becomes slow automatically.
Uneven slices – Even slices are essential for presentable cooking. Even the best chefs sometimes struggle to get even pieces of vegetables using a knife. For this, you need good knife skills.
Not ergonomic – As tools, knives or slicers have a design that did not improve for many years. When you use a knife for an extended time, you can feel pain in your hand due to its lack of ergonomic design.
Require a flat surface like a cutting board – You can not slice your vegetables anywhere you wish. To use a knife, you always need a flat solid surface. The need for a cutting board adds an additional cost for vegetable slicing.
Blades become dull often – Every time you cut with a knife, it automatically comes into contact with the cutting board or any other solid surface. This causes the blade to become dull fast.
Smelly fingers – When you are slicing vegetables with a knife, you have to hold them with your fingers. After finishing, fingers will have a strong odor. This can be avoided using gloves sometimes. But if you are not used to them, it will be hard to operate the knife while wearing them.
How to Cook with Sliced Vegetables?
There will be no end if I start mentioning the food that you can make with vegetables. But few food items need sliced vegetables for their unique presentation. Let's see what kind of food is made with sliced vegetables.
This is a meal you can make with sweet potato slices and well-diced onion. Adding eggs, full-cream milk, and cheese, you can bake them in the oven for 30 minutes. This will taste better with evenly sliced sweet potatoes and small diced onion.
This is a popular dish because there was a movie named after it. As you have seen it this dish also uses well-sliced vegetables. As ingredients, you can take eggplants, tomato, and zucchini to prepare this dish. After arranging the sliced vegetables nicely over the tomato paste, you can bake this dish in the oven for 30 minutes.
Roasted Veggie is a simple dish you can prepare within no time. First, you have to find any type of vegetable available for you. Then you can chop the vegetables into dice shapes. There is no specific list of vegetables you can use.
It totally depends on your licking. After dicing the vegetable, bake the vegetable in an oven with some oil. 10 to 15 minutes bake time is sufficient.
This is one of the easiest salads you can come across. All you have to do is slice vegetables into somewhat thick slices. As for the vegetable selection, you can select cucumber, tomatoes, bell pepper, and red onion. Mix the sliced vegetable well with lemon, chopped garlic, olive oil, salt, and pepper.
First, you have to prepare rice according to the conventional method. Then you have to chop the carrot, zucchini. Add carrot, zucchini, corn, chives, cheese, and flour into a bowl. After that, mix the above ingredients and rice with milk and eggs.
Bake everything for 35 minutes until it looks light brown. You can cut the slices, and it's ready to serve.
Now, let's look at how the DASH Mandoline Slicer becomes the best way to cut vegetables in the kitchen.
What is DASH Mandoline Slicer?
DASH Mandoline Slicer is a product that focused on helping you in the kitchen to cut your vegetables, avoiding the disadvantages you found in traditional methods.
What are the Colors Available for DASH Mandoline Slicer?
Whatever the equipment you are buying for the kitchen, it will be great if it comes with many color choices. The reason for this is with many color choices, you can select a suitable color that goes with your kitchen's theme. Let's see, what are the color choices available for DASH Mandoline Slicer?
Aqua
Green
Gray
Black
Red
Midnight Navy
Yellow
I know you already decide on the matching color for your kitchen.
How Does DASH Mandoline Slicer Work?
It's a fully manually operated unit where you have to insert the vegetables from one end. While holding the pusher, you can move the blade that cuts vegetables from the other hand.
All the sliced vegetables will leave the slicer from the rear end into the container.
There are three steps involved in operating the DASH Mandoline Slicer.
Pull out the stand of the slicer all the way until you hear the click sound. This sound indicates that stand is locked in one position. After fixing it, DASH Mandoline Slicer will be able to stand on its own.
Turn the dial according to the size of the vegetable slices you want. Turning the dial will adjust the blade's position on the slicer. That is the reason to get different-sized vegetable slices.
Insert vegetable through the chute. Preferably add only one type of vegetable at once through it.
Place the pusher over the vegetables.
While pushing the vegetable towards the blade with the pusher, you can move the cutter by pushing and pulling the handle. This handle is placed on the top of the slicer.
What are the Things Included in the Package?
Safe Slice Mandoline cutting unit
All the required details about this unit are explained above. You can consider this unit as the primary component of the DASH Mandoline Slicer. It has a movable blade attach to it, and the height of the cutter can be changed using the dial.
This is the part where you feed the vegetables into the DASH Mandoline Slicer. It is shaped like a cylinder and deep enough to insert a whole vegetable like a zucchini.
The chute can be easily attached to the cutting unit. The same goes for the removal. Because of this, I think cleaning the Chute of the DASH Mandoline Slicer is not a problem.
Furthermore, the chute prevents you from hand holding your vegetables while cutting. I know right, no more smelly hands after vegetable slicing.
When you are slicing the vegetables, your vegetables must touch the cutting area for slicing. A pusher is a plastic unit that fits perfectly through the chute.
Imagine an instance where your vegetables are small. You need to push them through the chute to get good contact with the blade. If you use fingers, it can be dangerous. To avoid such accidents, you can use the pusher.
All you have to do is stock the vegetable in the chute and insert the pusher through it. Now you can hold the pusher and push down until the last vegetable is cut.
Pusher also helps to prevent us from touching the vegetables. There will be no odor in our hands after slicing vegetables.
When you cut vegetables with DASH Mandoline Slicer, cut slices are thrown out from the rear end. Due to the design of the slicer, you can not have typical containers to collect them. Considering this, DASH has given a perfect container that matches the design and dimensions.
The container has high walls towards the rear side to prevent cut pieces from falling out of it. This container is spacious enough to hold cut pieces of one vegetable type easily.
If you do not wish to use the sliced vegetables right away, you can store the vegetable in the container in your refrigerator. But not that this plastic container is not microwave friendly.
DASH has provided you with a brush to clean the tricky parts of the Mandoline Slicer. When you are cutting the vegetables into smaller pieces, they can get stuck inside the slicer. Running water may not be sufficient to get rid of such dirt.
With the given brush, you can get rid of stubborn dirt on your slicer. It can prevent our fingers from cuts as well.
You will receive a recipe guide with your DASH Mandoline Slicer, which includes many vegetables included recipes. You can make something new for your family after going through it.
Can You Get Cut While Using DASH Mandoline Slicer?
The simple answer is no. Anyone can cut vegetables safely using DASH Mandoline Slicer. Your finger will never go near the blade while operating the device. As cutting is happening in a covered area, you can not get a cut even by accident.
This is why DASH is highlighting the word "safe" with their product. Because of the extra safety DASH, Mandoline Slicer provides many disadvantages I mentioned with the traditional knife is canceled.
What is the Range of Thickness of the Vegetable Slices that You Can Cut with DASH Mandoline Slicer?
According to DASH, this unit can cut your vegetables into 30 different cuts. And the best thing is the high precision you can achieve, unlike using a knife.
By turning the dial, you can get slices from 0.5mm to 8mm. This means the smallest vegetable piece will have a thickness of 0.5mm. And the largest will have an 8mm thickness.
Here are few common cuts you can get with DASH Mandoline Slicer.
Thick Slice
Thin Slice
Big Dice
Small Dice
Match Stick
Julienne
If you have DASH Mandoline Slicer, you will not need a variety of knives or handheld slicers. It can save you a lot of money and give you many options while cooking.
How Can You Clean the DASH Mandoline Slicer?
Cleaning is not much hassle with DASH Mandoline Slicer. This is because you can remove all the components of the slice separately. All you have to do is take each part and wash it using running water. This will get rid of all the remaining vegetable parts in the unit.
Furthermore, you can use dishwashing liquid to get rid of the odor. With the brush given to you, it is easy to get rid of the small vegetable pieces stuck in tricky places.
Please note that DASH Mandoline Slicer is not dishwasher safe. Avoid putting it into the dishwasher.
No Health Hazards
Many plastics are unhealthy to use with cooking. With time those plastics can become hazardous to humans. Because our food comes into direct contact with them, you should always avoid such plastic types.
In DASH Mandoline Slicer, manufacturers have used BPA-free plastics. You have nothing to worry about.
Conclusion
I showed you few disadvantages of the traditional vegetable slicing methods. DASH safe slice mandoline has been able to avoid all those points and provide you a better solution. I hope you will make the right choice with this one. Give OnlineGroceryReview.com A Try? Expert-Led Reviews, Recommendations, And Roundups The best Shopping Content From The Top Grocery.
Read More Our Review: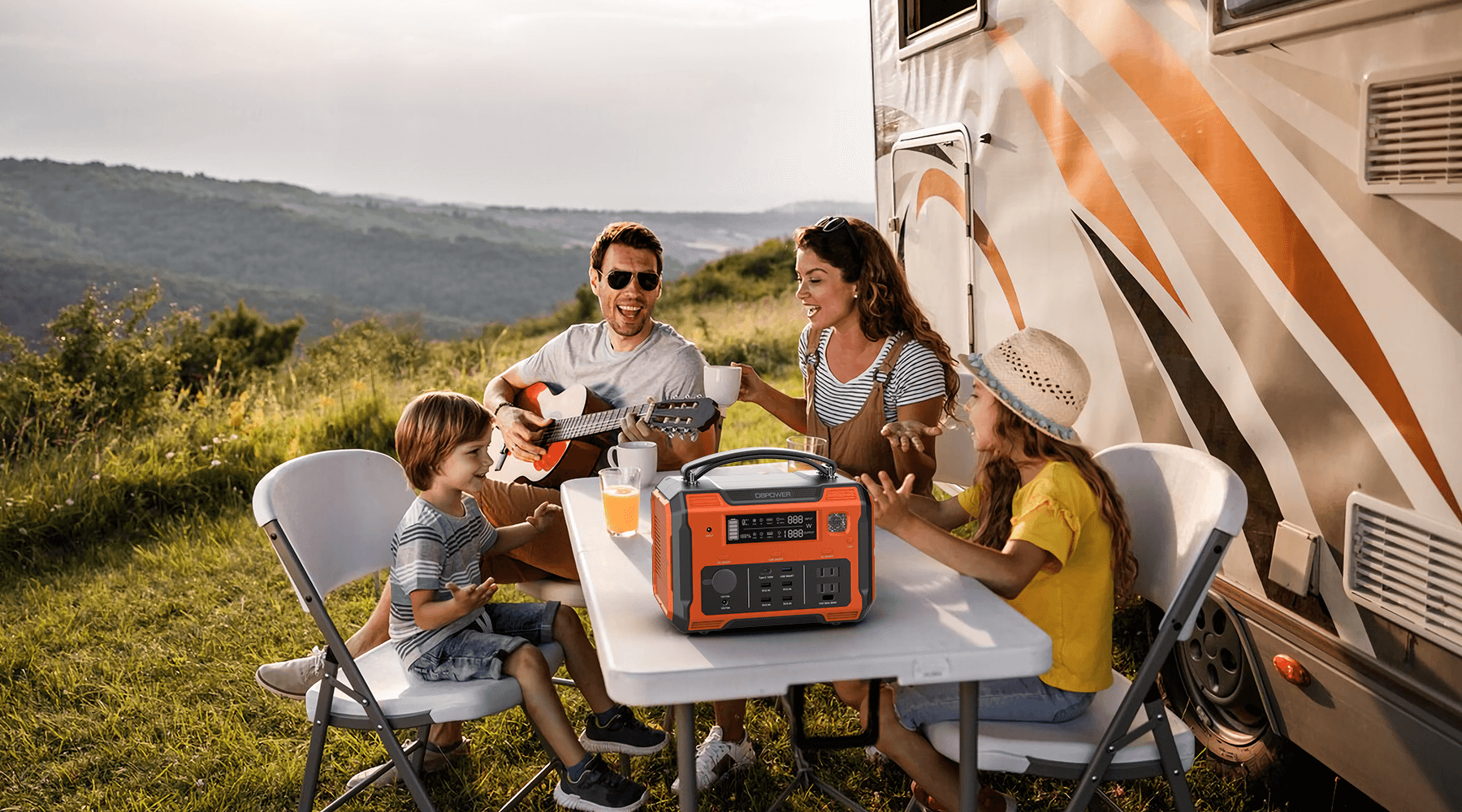 Don't Miss Our Picks of The Popular Articles: