"Jeans are often overwhelming in the hearts of men."
"For most men, jeans are not only part of the wardrobe, but also part of daily life. Now on almost any occasion, we can see the shadow of jeans. With the gradual increase of brands, it is really not easy to find the best jeans for your long-term wear."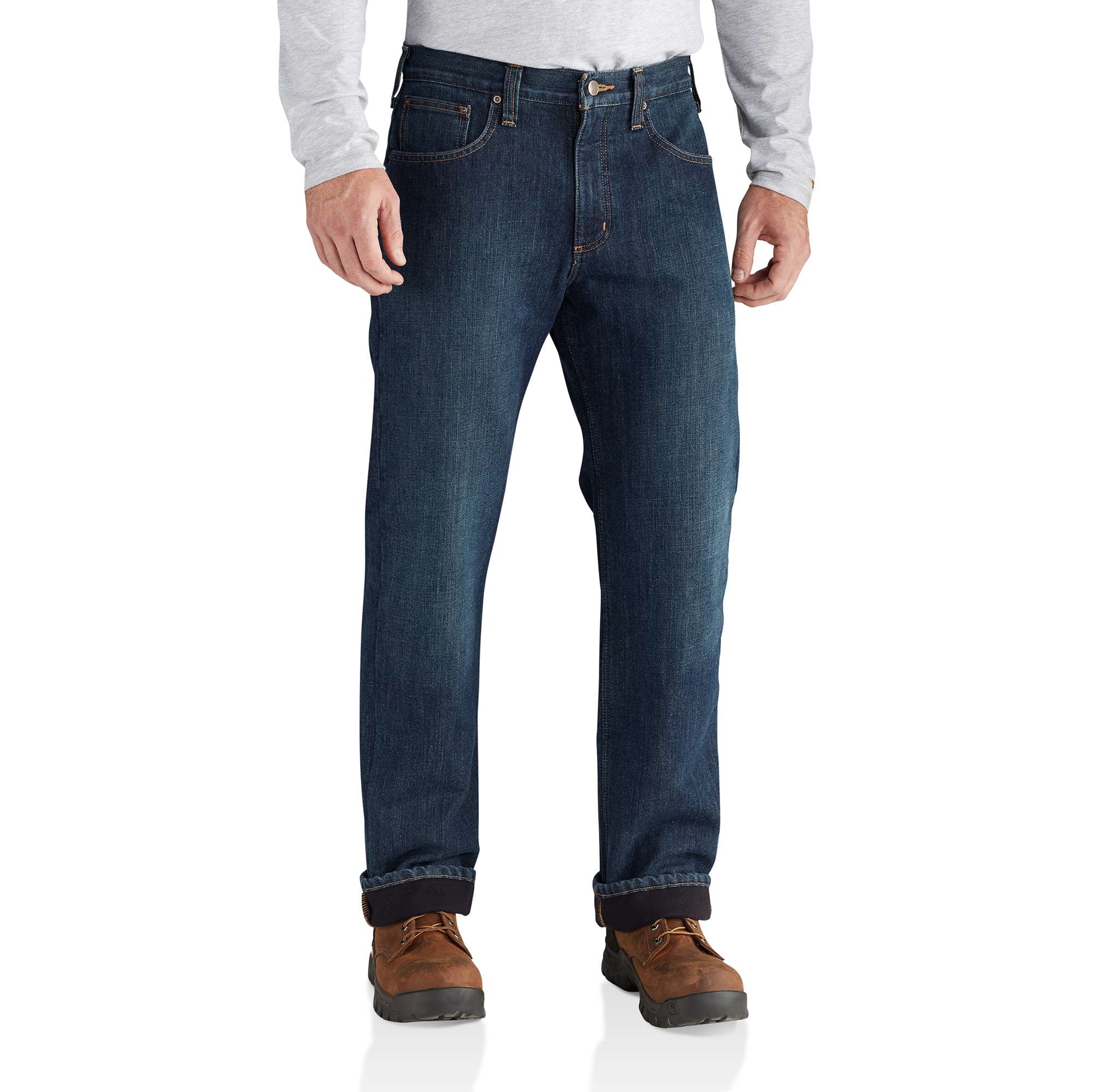 Next, based on customer feedback and after-sales evaluation, we have selected the 7 most popular men's jeans so far, and see which one is NO.1 in your mind?
1. LEVI'S Men's 511 Slim Jeans

Levi's Men's 511 Slim Fit Jean, Throttle – Stretch, 34W x 32L
Slim jeans represent today's popular and trendy style, which fits perfectly with the trend of super tight and loose jeans, and is a perfect combination of the two styles.
Levi's 511 Slim Fit Jean is the current classic, representing a slim fit trend, with a slightly tapered leg (but not too tapered) and a 14.5-inch long leg opening, the slim fit extends from the hip to the ankle.
511 comes in many colors, all of which have a worn appearance. They are also equipped with five pockets and zip flies with button closure.
Advantages: Stylish slim, Very moderate elasticity, Made of 99% cotton.
Disadvantages: Inconsistent size between colors.
2. LEE MODERN Series Extreme Sports Slim Straight Jeans

Lee Men's Performance Series Extreme Motion Athletic Fit Tapered Leg Jean, Blue Strike, 34W x 30L
The Extreme Motion jeans series developed by Lee focuses on active men but is also suitable for men who like to leave a little more space on the seats and thighs.
These jeans are not loose, because they are slim straight legs design, but they provide unparalleled comfort for the style. Because Lee is committed to creating jeans that fit your body, not jeans that are the opposite of your body.
In short, the Lee Modern Series Extreme Motion Slim Straight jeans have sufficient elasticity and space, especially the elastic waistband is just right for men who exercise regularly.
The jeans produced by Lee are of outstanding quality, and the Modern Series Extreme Motion slim straight jeans are comfortable, and the non-binding characteristics can prove it all.
Advantages: Ideal for active men who conform to your body shape, are elastic but not too loose.
Disadvantages: The size may be very long.
3. Wrangler AUTHENTICS 5-Pocket Regular-Fit Jeans

Wrangler Authentics Men's Classic 5-Pocket Regular Fit Cotton Jean, Stonewash Dark, 34W x 32L
The Wrangler is the only jeans approved by the Pro Rodeo Denim Association. Wrangler has earned a reputation as one of the best men's jeans brands in the world today.
Their Authentics men's classic five-pocket regular version brand is durable, comfortable and stylish. It is difficult to beat this combination, they are the most comfortable men's jeans.
Wrangler jeans have strong durability, and their fit and lose style have always been favored by people. Today's Wranglers, including their popular 5-pocket regular jeans, combine functionality and style and are perfect for everyday wear, even if you are at work.
As the name suggests, these jeans are characterized by a fit, including the classic five-pocket style and size, allowing them to sit naturally around the waist.
They are made of durable 100% cotton, and Premium Flex denim is also available, which includes polyester, rayon and spandex to provide better stretchability.
We also like the Wrangler's heavy "hardware", which includes a zippered placket, button closure and embroidered (but not bling) back pockets.
Advantages: Stylish and practical, comfortable and durable.
Disadvantages: The waist may be a bit tight.
4. CALVIN KLEIN (CK) Men's Straight Denim Jeans

Calvin Klein Men Straight Fit Jean, Boston Blue Black, 34×30
For high-quality jeans from top brands, paired with Calvin Klein's Straight Fit denim jeans, you will look very good on many occasions.
Calvin Klein's men's Straight Fit denim jeans managed to strike an ideal balance between comfort and looseness. So every pair of jeans of CK is very comfortable. It looks great in any casual occasion, even informal outings.
Like Wrangler and Levi's, Calvin Klein has a strong brand backing, but their jeans deserve more attention than just the name. Their Straight Fit jeans are made of cotton and elastic fiber.
This elastic and elastic polyurethane fiber is often used in clothing. They are very comfortable when they are worn for the first time.CK's straight-leg jeans are slightly lower than your natural waistline, slim at the hips and thighs, and slightly narrow at the ankles.
However, it is not really "slim" jeans because it looks and feels slightly looser.
The color of these jeans is medium blue to dark blue, and fades slightly on the thighs to provide a perfect worn out look.
They have five pockets-including a smaller coin pocket in the front pocket and a spacious back pocket, which includes Calvin Klein's iconic Omega stitch design.
You will also find the Calvin Klein logo on the back of the artificial leather, through which you can tie your belt. Whether you wear straight jeans with a smooth button shirt or T-shirt, you will get a cool, casual look that others appreciate.
Advantages: Good shape, casual and cool appearance, comfortable from the beginning.
Disadvantages: The waist may be a bit large.
5. NUDIE JEANS Black Jeans

Nudie Jeans Men's Lean Dean Dry Cold Black, Dry Cold Black, 32×32
Nudie Jeans is famous for many reasons, the most important of which is its high-quality jeans series.
From the jeans brand in Sweden, regards jeans as the second skin of the human body. The selected Italian top denim and the highest level of hand-woven fabrics in Japan are gentle on the skin and comfortably beyond description.
In recent years, Nudie Jeans has started to use organic cotton to weave fabrics. Not only is pollution-free cotton more beneficial to human health, but the lighter and softer touch also reaches the state of "never want to take it off once you put it on".Nudie's black Lean Dean Jeans jeans have earned a high reputation for their superb craftsmanship and attention to detail, which makes them stand out from many other companies.
These are slim-fit jeans with no worn-out appearance, but you can wear them without interruption for six months to achieve natural wear. Men's Lean Dean Jean is made of 99% cotton and 1% spandex and has relatively narrow leg openings, including the traditional five-pocket style and buttoned zipper placket.
Despite the use of high-quality jeans, Nudie, based in Sweden, has earned a reputation for its "Caring Capitalism" business model, which attaches great importance to social responsibility and high moral values. For example, social responsibility to them includes paying the living wage of Indian workers (where they get some cotton), not just the minimum wage.
Nudie's emphasis on core values ​​and quality products definitely makes it a worthy company.
Advantages: Slim fit and good age (especially once worn out).
Disadvantages: inconsistent purchases and descriptions online.
6. LEVI'S MEN'S 501 ORIGINAL-FIT JEAN

Levi's Men's 501 Original Fit Jeans, Dark Stonewash, 34W x 32L
Are the jeans that have won praise in style and comfort from 1873 to the present one worth another?
We have included Levi's 501s on our list not because of their extraordinary history, but because they continue to be favored by many people, including well-known artists like Beyonce, Kanye West and the late Kurt Cobain. 501 Original-Fit Jean is nothing fancy, but if it is not damaged, there is no need to repair something to interpret a popular motto.
Although the same as Levi said, today's 501 is not even different from the original 501, but it has been "reworked". But today's style is still very similar, including the straight leg design and the iconic stitching of the back pocket.
It is still made of 100% cotton and has sufficient elasticity to make it comfortable without loosening. It also has a classic straight-leg fit, while copper rivets help to strengthen the denim. It also has a button placket, which is different from many other jeans styles.
Advantages: classic design, durable and stylish, very comfortable fit.
Disadvantages: The new fabric does not seem to be as thick as in the past.
7. Silver Jeans Co. Men's Zac Relaxed Fit Straight Leg Jeans

Silver Jeans Co. Men's Zac Relaxed Fit Straight Leg Jeans, Light Indigo, 34W x 32L
Silver Jeans may not have a brand name that immediately attracts attention like heavyweights such as Levi's and Wrangler, but they have produced outstanding jeans that are selling well worldwide.
They are comfortable, well-made jeans. Technically, silver jeans started in 1921, when it was Western Glove Works, but it was not until 70 years later that they expanded to include jeans.
After using a unisex jeans brand called Frisco, they are now suitable for everyone. Moreover, they have been designing denim for nearly a century. Zac loose straight jeans are made of 100% cotton, with a relaxed and comfortable feeling, we think you will like it because a certain amount of elasticity will make you satisfied.
Advantages: Ideal stretch, delicate and leisurely appearance.
Disadvantages: Inconvenience caused by size issues.
Jeans are everywhere, they have been around for many years, and consumers have many buying options. Choosing the most suitable jeans for men requires many factors, from fit, comfort, style to price. Of course, it also includes various styles, slim fit, regular fit and tight-leg jeans.
The above is that we pay close attention to the reviews of consumers, and timely select the 7 most popular men's jeans based on their overall feedback, and provide you with relevant information in time. I hope you find it beneficial to you.
Do you have a jeans brand or style that you prefer?
You May Also Like: