If you are well aware of the importance of a good pair of shoes in life, after reading this article, you will surely come to a conclusion of your own.Now, whenever people talk about sports shoes, I believe the first two obvious brands that come to mind are Adidas and Nike.
Nike has always been the king of sportswear and sports shoes. Adidas has been the largest manufacturer of sportswear in Europe and the second largest sportswear manufacturer after Nike. These two giants almost monopolized the global sportswear market.If you want to choose the best among them, it may be a very headache.



If you don't lose money, show your personality and brush the sense of presence by the way, you can try Adidas on your left and right on Nike.
Ok, let's talk about the key points below, and help you solve this problem from four aspects: history, present, operation, and sales list. I believe you can get the answers you want.
History
Everyone has a past. Understanding the past allows us to better understand the present. These brands have a starting point, which is where everything starts, where they take their first steps.
Adidas is the largest sportswear manufacturer in Europe and the second largest sportswear manufacturer in the world after Nike. The company was founded by Adolf Dassler. In 1924, his brother Rudolf Dassler (Rudolf Dassler) joined to establish the "Dassler Brothers Shoe Factory". Adolf has a strong love for sports. Skiing, football, boxing are his hobbies. Because he knows sports very well, he knows that every sport is different. If you use the same shoes in different sports, it will make athletes feel uncomfortable. This is his thinking process, the original intention to start manufacturing sports shoes, the ultimate goal is to improve the performance of athletes through shoes.
In the second half of 1949, the feelings of the two brothers broke up. Adolf founded Adidas, Rudolf founded PUMA, and then PUMA became Adidas' biggest commercial competitor. Adidas is named after the first two abbreviations of Adolf's name and the first three letters of his second [AD-DAS]. The Adidas logo is selected according to the special function of its shoes. These three stripes are used as shoe logos on company shoes, representing better comfort.



Nike is an American multinational company and the world's largest manufacturer and supplier of sports shoes and apparel. In 2014, Nike's value was 19 million US dollars, so it became the first brand in the sports industry. Originally known as the "Le Cordon Bleu", it was founded by Bill Bowerman and Phil Knight in 1964. Bill Bowerman and Phil Knight were the track and field athletes of the University of Oregon in 1964. athlete. The Le Cordon Bleu later became Nike in 1971. The name Nike is taken from the Greek goddess of victory and is called NIKE. The company was originally a distributor of Japanese shoemaker Onitsuka Tiger. Bowerman (Bowerman) made his first pair of shoes for Otis Davis, then he went on and won two gold medals at the 1960 Summer Olympics. In the first year, Blue Ribbon Sports sold 1,300 pairs of Japanese jogging shoes with a total revenue of $8,000. But by 1971, the relationship between Blue Ribbon Sports and Tiger was nearing completion. By then, BRS had prepared their first row of shoes with SWOOSH (designed by Carolyn Davidson). In 1977, the agency produced the first advertisement called "No Finish Line".It was followed by "Just Do it" launched in 1988. Throughout the 1980s, Nike expanded its product line to many sports regions around the world.
Now
The global sports shoe market is worth US$58 billion in 2018 and is expected to grow to US$88 billion by 2024. Such a large market size is a lucrative market for sports brands, and the market competition is fierce. Although many new entrants have entered the market in recent years, the market is still dominated by a few heavyweights. Nike and Adidas have been competing for the world sports shoes championship for a long time, however, the competition between the two brands is the driving force for the success of the two.
Adidas knows that North America accounts for 40% of the global sports market. They knew it was important to dominate here. This is why Adidas focuses on the North American market.Adidas (Adidas) is much smaller than Nike, but Adidas has a better understanding of customer needs and its. For many years, Adidas values ​​quality over quantity. Customer satisfaction is very important to them. In the past, Adidas had talked to athletes and made shoes based on their preferences and comfort. The main point of adidas' game-changing is the innovation of its Y-3 series. Y-3 not only needs to re-evaluate sportswear, but also redefine materials. It uses Boost technology in shoes. Boost technology is an innovative cushioning technology that uses TPU (thermoplastic polyurethane) compressed under pressure. This compression helps to better absorb the shock and immediately bounce back to its original shape. It is believed that boost technology can provide more consistent operation due to high energy feedback.



Nike is the most valuable sports brand in the world, especially in North America. For Nike, North America is also its main goal. Nike's advantage is that they have a strong marketing and sponsorship agreement to support it. Nike undoubtedly has more business than Adidas. Nike's most shocking moment was when Kanye West broke up with Nike and joined forces with Adidas. He is not the only one doing this. James Harden was also attracted by Nike's Adidas. In 2013, Kanye announced that he was about to leave Nike and join Adidas. According to him, Nike did not respect him as a designer or give him freedom to create. He also said in an interview that Nike did not give him the opportunity to grow, and Nike is changing to the old business model. Since then, Kanye has spent a year and a half developing Yeezy boots, which sold out within minutes of being released. The average price of the resale website is $1500. Guess it's worth it, Kanye! Nike's customer reviews have not been innovative recently, and the charts have stalled.Nike is a company with a larger overall business and a market leader in the global sports footwear industry. In 2018, its footwear revenue exceeded US$24.2 billion, while Adidas' shoe revenue was US$15 billion. These figures include not only Nike and Adidas brand footwear, but also Converse (owned by Nike) and Reebok (owned by Adidas). In terms of revenue growth, since 2015, Adidas footwear has increased by 5.8 billion US dollars, an average growth rate of 17.6%, while Nike footwear only increased by 4.3 billion US dollars, an average growth rate of 6.8%. In terms of capital, according to July 2019 data, Nike's market value reached US$140 billion, more than double the market value of Adidas' US$65 billion, indicating the size of the two companies. Since Adidas' stock performance is better than the market, and Nike's growth is consistent with the industry's performance, Adidas' share price performance in 2019 is even stronger.
Operation
Adidas seems to win this indicator again. Using a marketing approach, Adidas has focused more on street sports through collaborations with music and celebrity influencers such as Kanye West and Beyonce, compared to Nike's more sports-focused approach On shoes.With the development of sports and leisure trends, sportswear moved from the gym to the office, Adidas bet, this way, they can occupy more markets.



Rapper Kanye West is the one who knows the Adidas/Nike competition best, and working with both of them makes money. He recently ranked third on Forbes' 2019 list of the top 100 celebrities with the highest income. Kanye's celebrity status is undisputed. He is one of the most popular (and most successful) rappers of his generation, and through his marriage to Kim Kardashian, he is also half of one of the most famous couples in the world. Only three years ago, Kanye tweeted that he owed $53 million, but now it is reported that the singer's annual pre-tax income is at least $150 million. His luck comes mainly from the $1 billion fashion empire he built through sports shoe brand Yeezy. Originally cooperated with Nike to sell Yeezy training shoes. Three styles were released in a five-year partnership, Kanye issued a shocking statement in 2014, saying he was doing something unimaginable and turned to Nike competitor Adidas The first batch of Adidas Yeezys was launched in February 2015, and the partnership has become one of the most successful partners ever. By the end of the year, Yeezy's sales are expected to reach US$1.5 billion, and its popularity growth shows no signs of slowing down.
Nike's main way of cooperation is a very different celebrity genre; senior basketball player Michael Jordan's Nike Air Jordan sneaker series currently ranks first in celebrity sneaker brands, creating about $3 billion annually Sales. The original Air Jordan was launched in 1985, so although it is still very popular, it has now become a recognized name for sports shoes and can no longer be described as having a cool element. Nike is clearly aware of this, and in 2018 it solved the problem by sponsoring the Paris Saint-Germain Football Club. This makes the football club the first club to wear Jordanian merchandise and focuses its advertising on its global superstars Neymar and Kylian Mbappe!
Finally, let's see who is on both teams:
Adidas: David Beckham, Farrell, James Harden, Novak Djokovic
Nike: Drake, Roger Federer, Cristiano Ronaldo, Kobe Bryant (RIP)
Best sellers
Check out the list of the top 10 best-selling shoes in 2019, which is entirely dominated by Nike,The style of sports shoes is constantly evolving. But some brands and designs will always be iconic.
10. Jordan 11 Retro
The Air Jordan 11 series was originally released in 1995 and appeared in the 1996 animated movie "Space Jam". This shoe looks both stylish and aerodynamic on the basketball court.


9. Nike Air Max 97
Nike Air Max 97's water ripple design makes this sneaker iconic.


8. Converse Chuck Taylor OX Low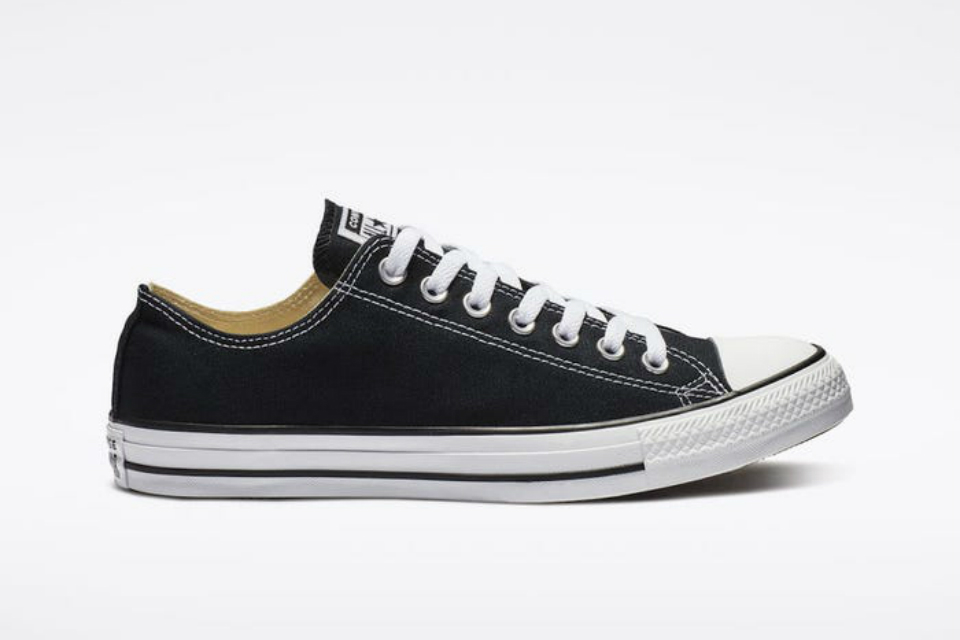 Chuck Taylor All Stars may be one of the most classic sneakers of all time, and can be purchased in various colors on the Converse website.


7. Vans Ward
Vans' Ward Low Top is one of the most popular skate shoes, with iconic side stripes and rubber outsole.


6. Adidas Yeezy Boost 350 V2
Yeezy's sales have generally declined compared to 2018, but this 2017 model tops the sales list. The triple-white version of Kanye West's collaboration with Adidas is one of the most commonly used color schemes for the sneakers.


5. Air Jordan 4 Retro
Air Jordan 4 is the first global release of the Jordan brand. It was originally released in commemoration of Michael Jordan's 1988-89 season.


4. Adidas NMD R1
These breathable sneakers from Adidas were inspired by trends in the 1980s.


3. Nike Tan Jun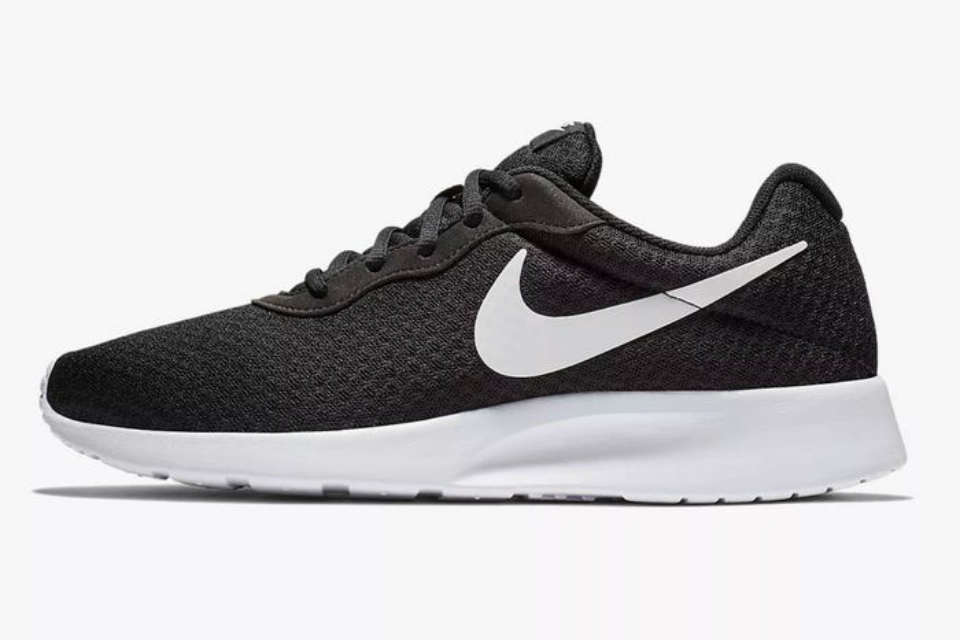 Tanjun (Tanjun) is named after the "simplicity" in Japanese and has a variety of colors. This pair of sports shoes is available in male, female and child sizes.


2. Nike Air Force 1 Low
This pair of Nike sneakers represents a classic modern atmosphere. Air Force 1 shoes come in a variety of styles.


1. Nike Air Max 270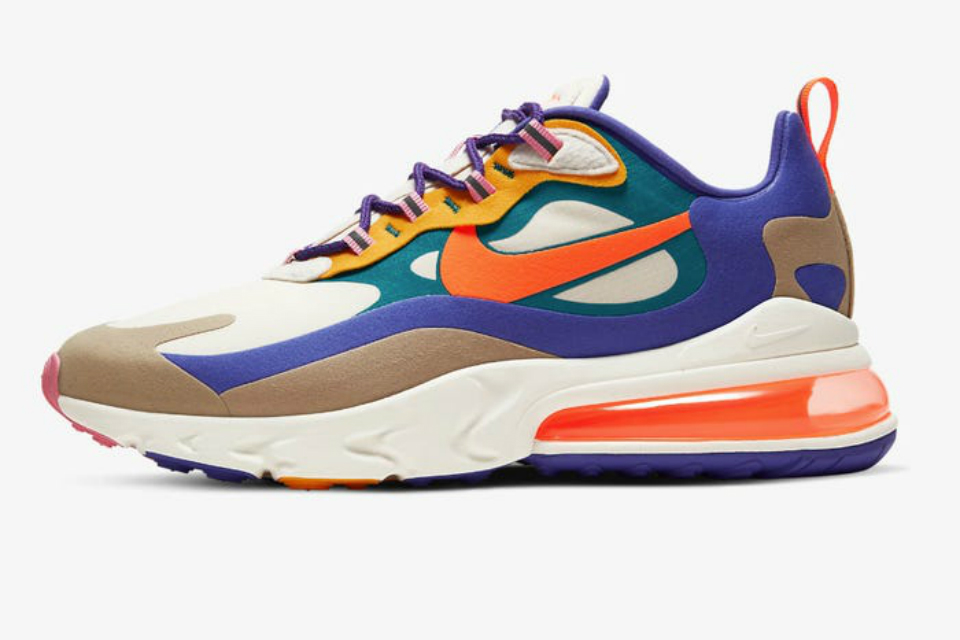 Air Max 180 and Air Max 93 inspired this silhouette. The Nike Air Max 270 model's unique large heel maximizes comfort.


Finally, the author talks about the views of the entire Adidas and Nike business:
I personally think that Nike should be bold in their fashion. For example, the Undercover X GYAKUSOU running shoe series is both stunning and comfortable, but still feels just the result of the color change of the existing model. In addition to this, they should let internal designers experiment and take risks. Not everything can be planned. Hope Nike has some innovative plans.



In short, for Nike and Adidas, the battle for hegemony in the shoe industry continues, which is the basis of the success of the two companies, especially the two companies are striving to develop a direct relationship with consumers. Nike may be a bigger company, but through sponsorship and continuous improvement of the "cool" factor, Adidas is clearly closing the gap. But in the end, the survival of the fittest will continue to exist!