Audi has just introduced a new concept called the Q4 E-Tron Sportback.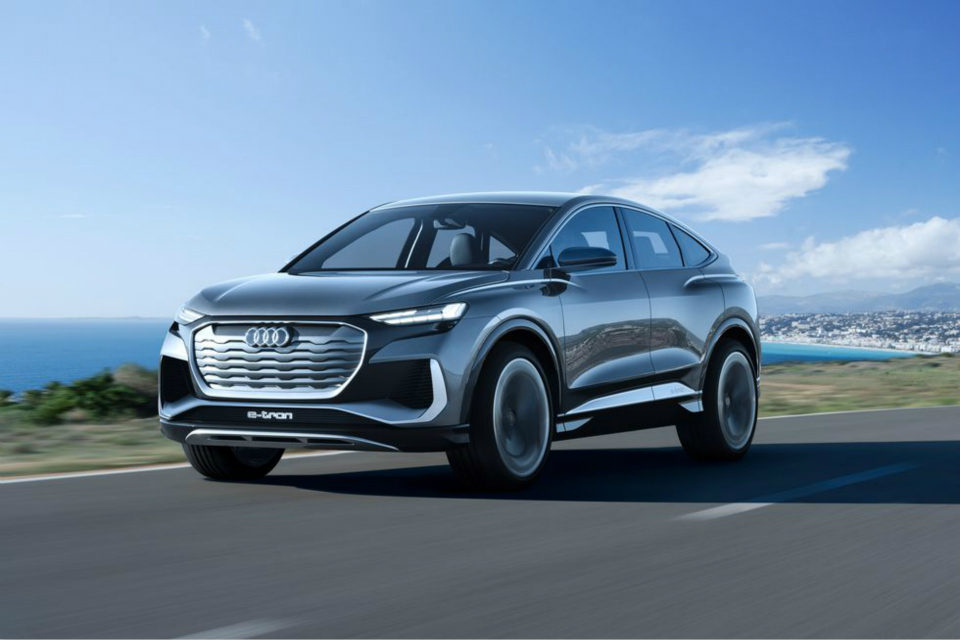 Audi released the Q4 e-tron SUV last year as an entry-level EV to its full-size e-tron, and for 2021, the Q4 will get a Sportback four-door coupe model.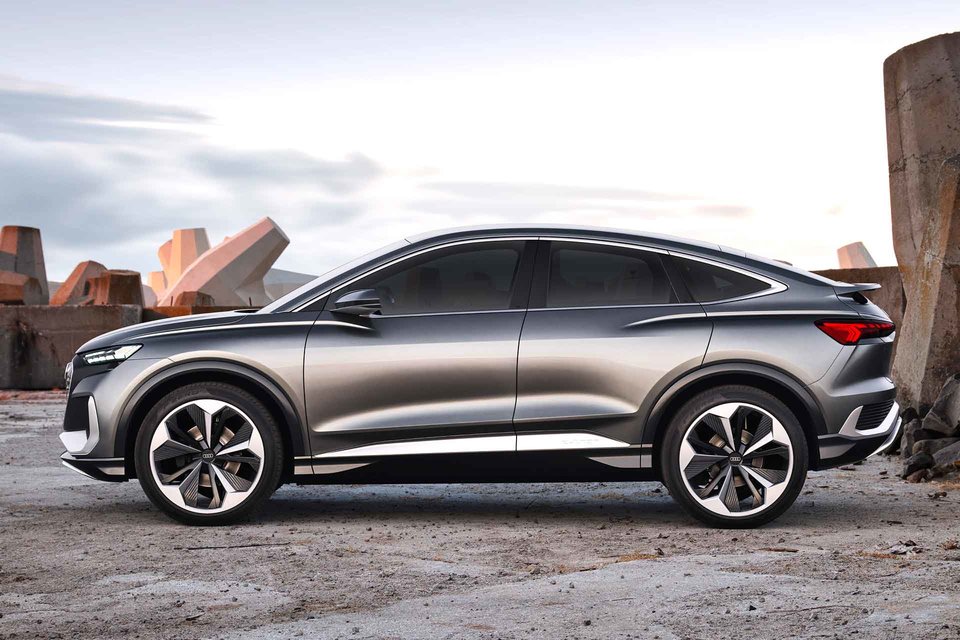 The all-electric Q4 e-tron compact SUV will now have a Sportback version that trades storage space for a slicker design.



Both vehicles will be based on the Volkswagen Group's electric MEB platform and have identical powertrains.They'll also have nearly identical dimensions. The just-unveiled Sportback is a half-inch longer.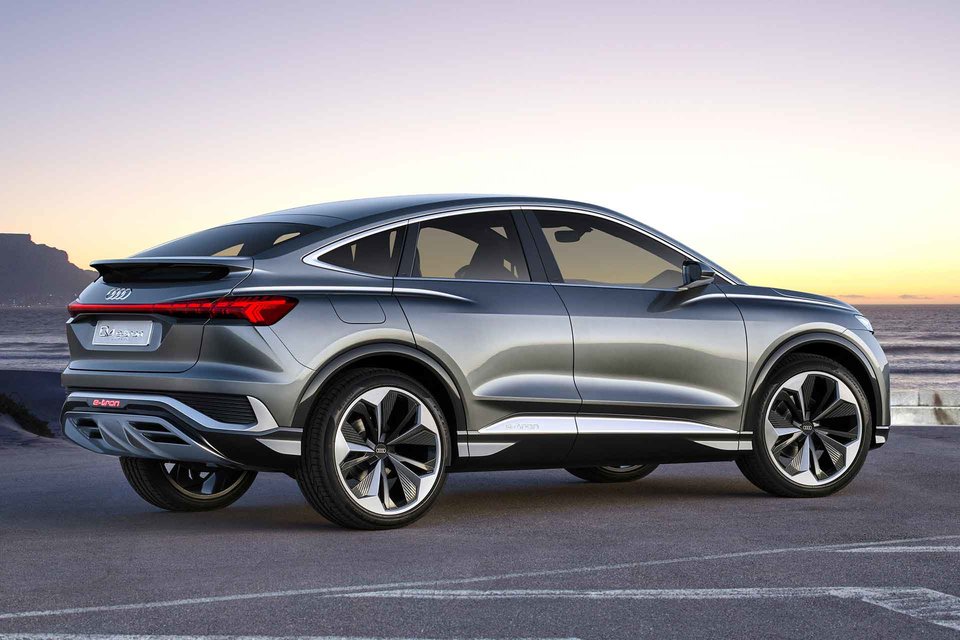 Using the same Volkswagen MEB modular platform as the standard Q4, the Q4 Sportback uses the same dual-motor configuration, making 300 horsepower with a range of 279 miles.
Audi claims a zero-to-60-mph time of 6.3 seconds and a top speed of 111 mph.The biggest change is in the exterior, with the Sportback treatment giving the Q4 a smooth.During an event showcasing the Sportback, Audi said that the design of the vehicle is pretty much done.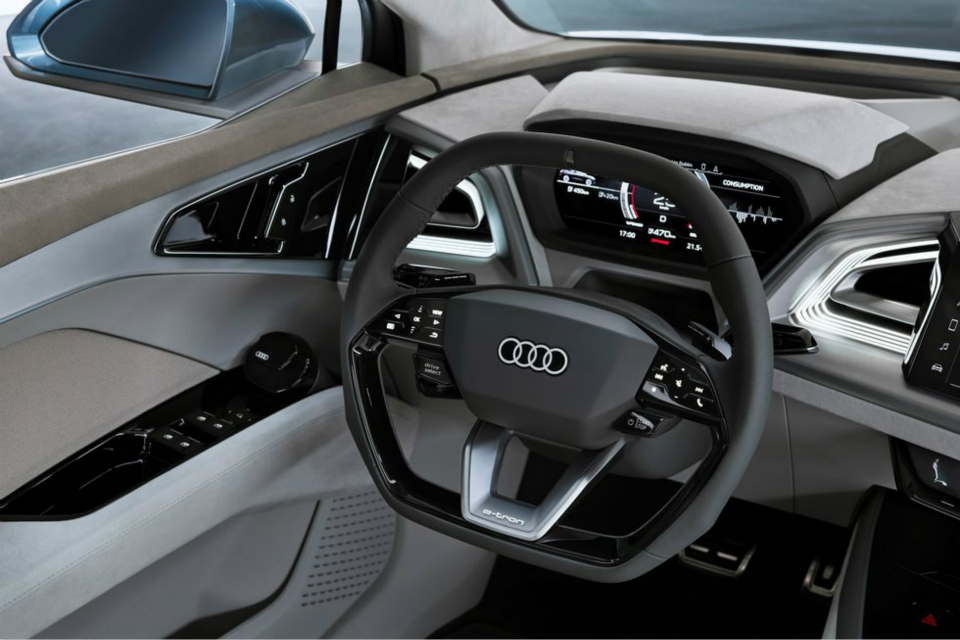 So what you see here is essentially what'll show up in showrooms after the vehicle goes into production in 2021.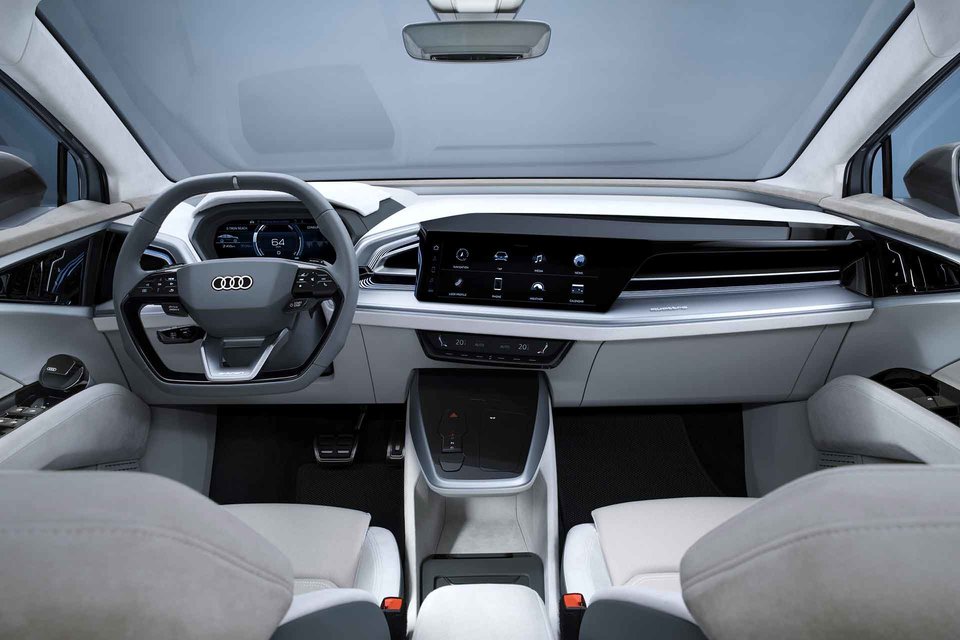 In addition to using coupe styling cues for the lower rear roofline, the new design also enhances the protruding shoulder line that begins right below the rear window and carries to the back of the SUV, creating an eyebrow over the rear lights. The look is slightly reminiscent of the large shoulder wings found on the rear of large American sedans in the '50s and '60s.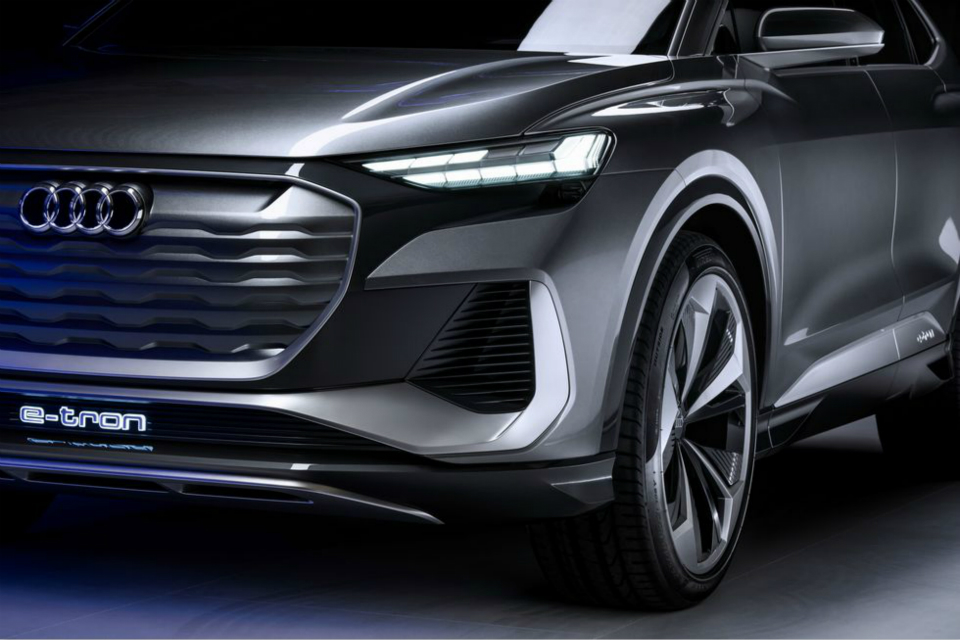 The Q4 Sportback will arrive in 2021 and is part of at least seven EVs Audi plans on releasing by the end of next year.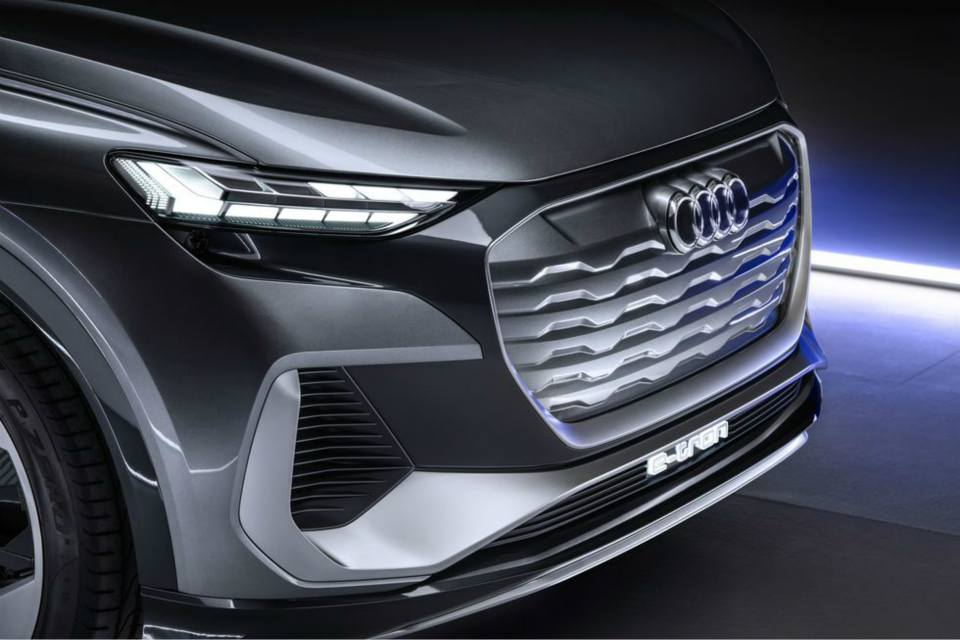 U.S. pricing hasn't been announced, but it'll likely start around $45,000.