Cadillac's first all-electric SUV, the Cadillac LYRIQ, was unveiled on Aug. 7.
Two pictures of the Cadillac EV Concept, a luxury electric Concept, were on display ahead of the 2019 North American Auto Show in Detroit, but the release date was delayed five months due to the outbreak.
The Cadillac Lyriq is the brand's first pure electric crossover SUV concept and the first product to be developed using GM's new modular ev platform.



It is also powered by GM's latest Ultium battery and has a maximum range of 300 miles. It can be charged with a 19kW device and supports DC quick charging stations of 150kW or more.
To deliver superior performance, Cadillac said Lyriq will offer standard rear-wheel drive models as well as all-wheel drive models.And since the Ultium battery is installed close to the ground and offers a near 50:50 balance, Lyriq should be able to handle well.But Cadillac has not disclosed Lyriq's power specifications.
From the outside, Lyriq USES the brand's latest design language to integrate unique tank cover and lighting elements, with multiple air intlets on the front and a long, vertically designed headlight set, giving it a sci-fi feel.The taillight design is also very interesting. The upper l-shaped LED light group extends to the C-column position, while the lower vertical light group is also installed, which echoes the front headlight.But some of the parts, like headlights and rearview mirrors, are not yet ready for mass production, and Cadillac says Lyriq is about 85% complete.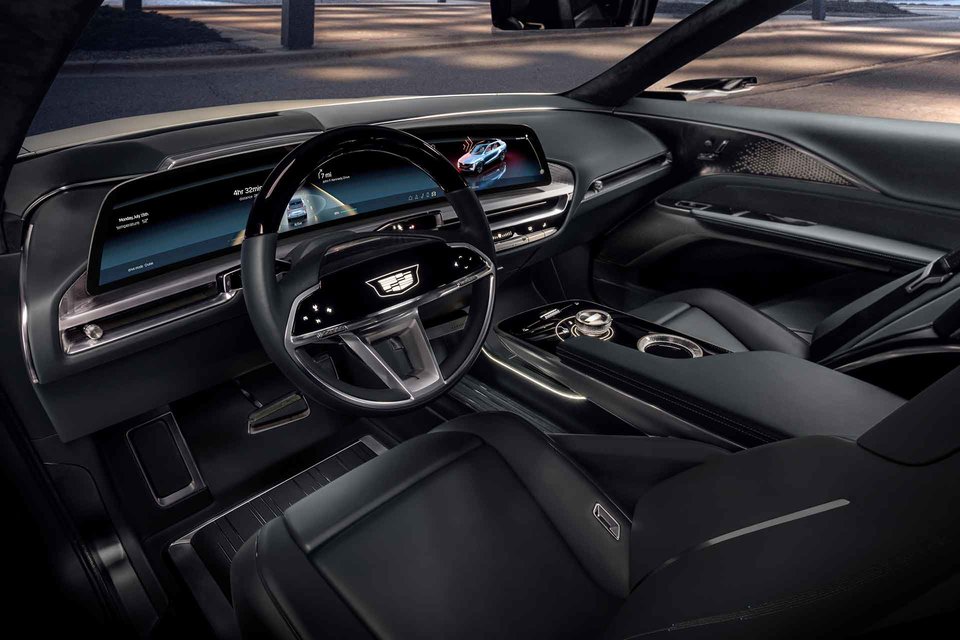 Inside the car, the biggest highlight should be a single LCD screen with integrated digital instrumentation and infotainment systems. The 33-inch screen is the largest ever mounted on an automotive dashboard in the industry.
High resolution and high quality screens can display a billion colors,, and of course all the information can be seen at a glance. This can be combined with AR augmented reality heads-up display, remote parking, and the latest version of Super Cruise driving assistance, which boasts that driving can be hands-off and controlled by the system.
Cadillac details the display: It's nicely integrated into the dashboard, with a screen that spans the driver's line of sight and incorporates the details the driver needs.
The car also includes a dual-layer augmented reality heads-up display system, an enhanced Super Cruise Super smart driving system and an AKG studio sound system.
Lyriq will be Cadillac's first all-electric car, and while the brand has been slow to get off the ground in the luxury-all-electric space, some of the specs and specs suggest that Cadillac is on a roll.