Microsoft announced on Aug 12 that the Surface Duo, its dual-screen mobile phone, will begin shipping in the US on September 10. The Surface Duo, which was unveiled at a launch event in October 2019, is finally ready to ship after a year of preparation.
The interior layout and layout of the Surface Duo are professional and beautiful, making them works of art.



From the outside, the Surface Duo is actually a mini two-screen tablet, about the size of a Nintendo 3DS, but much thinner.According to Microsoft, the Surface Duo is made up of two 5.6-inch screens that measure just 4.8 millimeters when expanded, 9.9 millimeters when combined and weigh about 250 grams.The Surface Duo features two screens joined together by hinges, which Microsoft says use a "two-axis" hinge that can move 360 degrees.And they keep the screen from shaking no matter where you stop, which Microsoft has done a lot of.
This is really cool. The Surface Duo unfolds smoothly when you use it, and it doesn't wobble no matter what Angle you stop at. It's a great balance between fluency and jamming.Microsoft says it has made millions of folds on the prototype, and while it does not specify the durability of the hinge, it says its lifespan "far exceeds the lifespan of the device."
The Surface Duo, the first smartphone in the Surface range, already outsells some Surface tablets at a starting price of $1,399, putting it on par with the top-of-the-line iPhone.
The flagship configuration of the Surface Duo seems a necessity based on price alone, but Microsoft has not done so because the entire development of the Surface Duo has been delayed for a long time.This time around, Microsoft still hasn't let users down on hardware.
The Surface Duo is pre-installed with a deeply customized Android system, optimized exclusively for Surface dual-screen. It is equipped with two 5.6-inch AMOLED displays, with a spread size of 8.1 inches and a resolution of 1800×1350.Although the Surface Duo is a folding screen, it is far less impressive than the current flexible folding screen because it is made of two screens.



At its core, the Surface Duo USES a Qualcomm Snapdragon 855 processor, supports 6GB of RAM, provides up to 256GB of storage, has an 11-megapixel camera, and a 3577mAh battery.Compared with mainstream flagship phones, the Surface Duo does not support NFC, 5G, wireless charging, high-power fast charging, and battery life is poor.
In terms of configuration, the Surface Duo is nowhere near as good as mainstream smartphones. While the hardware is certainly a pain for Microsoft, this time Microsoft's software promises it the same Android update treatment as the Google Pixel, and users will get three years of operating system and security update support.
In terms of hardware alone, the hardware is mediocre. It runs on qualcomm's Snapdragon 855 mobile platform, which it featured two years ago. It has 6GB of internal memory, 128GB of optional storage and 256GB of storage, and only an 11mp camera.The Surface Duo really doesn't surprise users much, and Microsoft itself has responded to users' teasing in various ways.
In response to questions from users about why Microsoft didn't add NFC functionality, Microsoft said the first generation design of any product is a solution that addresses the basic needs of customers, and that it will apply the NFC to future iterations of the product.
As for users' jokes about the Surface Duo's large gaps between screens, Microsoft says the team sees the gap between the two screens as an opportunity rather than a limitation, reducing the cognitive burden of manually managing Windows.
Microsoft describes the Surface Duo as designed to improve productivity on mobile devices, help users do more complex tasks without using a PC, and bridge the gap between what people want to do and the tools available.Designed and optimized for the mobile-first market, Microsoft has optimized the photo processing, document editing and software on the Surface Duo to meet the needs of users for work, life and productivity tools.As mentioned earlier, hardware imperfections may be a major obstacle to the Surface Duo's goal of increasing productivity on mobile devices, without 5G capabilities, slightly thinner battery capacity, and a mediocre design.
As for Surface Duo, the director of Microsoft's hardware department does not want consumers to see it from the perspective of mobile phones, no matter mobile phones or tablets. Such definition has limitations for Surface Duo, and Microsoft prefers to call it a brand new category of devices.Since Windows Phone has been completely abandoned by Microsoft, and the position of Android system in the mobile market has already been deeply rooted, so Microsoft chose to cooperate with Google, which can also directly take advantage of the Android ecology of Google.
For Microsoft, the Surface Duo is all about apps and experiences at this stage, but the operating system is not important enough. If it persists as before, the risk of failure is even greater.Obviously, as a productivity tool, Microsoft also needs the support of third-party application developers. Only developers who write applications for the Surface Duo can adapt the Surface Duo to satisfy at least some part of users' work, life and productivity tools.As for whether Microsoft will be able to regain the experience it had with Windows Phones and Lumia phones, the Surface Duo is far from enough, but Microsoft is hopeful that it will be able to do so in future iterations.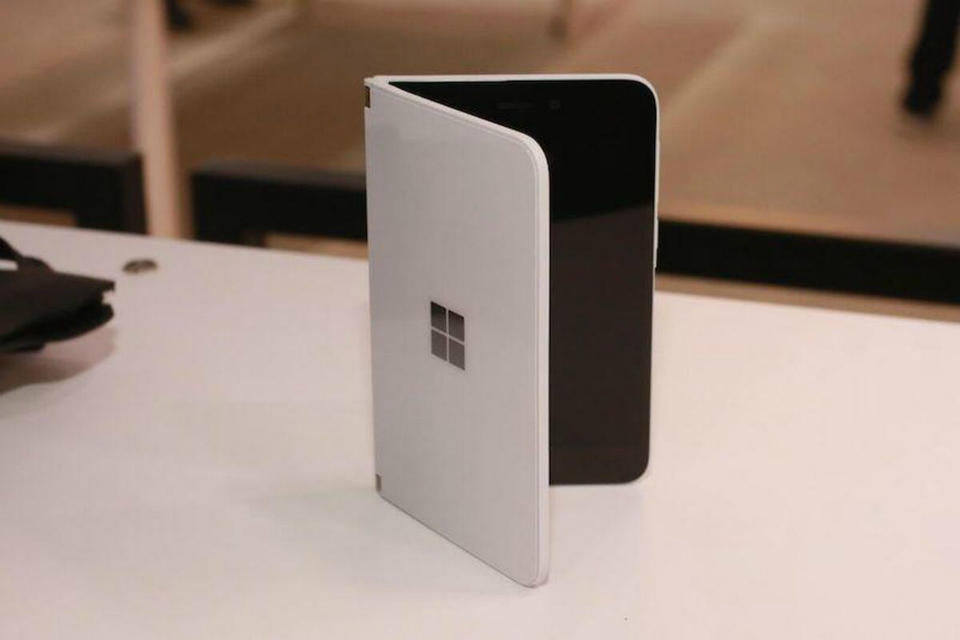 The Surface Duo is considered a new smartphone because of its Android operating system and small size, but Microsoft brand product director Panos Panay stressed that the Surface Duo is not a phone!
Surface Duo is shaped like a laptop computer, and can be separately using two different applications, or combined into a 3:2 8.1 inch screen, use an application at the same time, but the phone is used as the Galaxy a Fold of the flexible screen, 2 Z has a larger gap between the two screens, chain hinge can rotate 360 degrees, make the screen used as scaffolds,Or flip one of the screens onto the back and use it as a regular phone, similar to LG's dual-screen accessories.
Panos Panay thinks the Surface Duo is not a phone for two reasons.The first is the Difference between The Surface Duo and Samsung Galaxy Fold. Instead of folding the screen in half, Samsung Galaxy Fold combines two screens through special hinges. Therefore, the production of the product is more mature than the Galaxy Fold, and there are fewer problems.



Besides, the Surface Duo is not just about making phone calls. Users can use built-in Microsoft Apps to smoothly process various kinds of documents, which is not possible with ordinary mobile phones.Perhaps Microsoft doesn't want to name the Surface Duo as a Phone to remind users of how Windows Phone was overtaken by the iPhone and Android phones, or even to push Windows Phone out of the mainstream of smartphones. Even though Windows Phone has been transformed and acquired by Nokia in an attempt to regain its prominence, it is still unable to recover its weakness.
In general, the potential customers of Surface Duo are not ordinary consumers, but enterprise customers who pursue productivity and data security. In the future, one Surface Duo can play the dual role of mobile phone and Surface Pro, which is why the super high price of 1399 US dollars is set for it.For the average consumer, $1,399 is enough for a flagship Android phone and an entry-level Surface Pro or premium iPad Pro combo.