Hyundai has revealed its smallest, slowest, and cutest vehicle to date. You're going to love it! But maybe not as much as your kid will.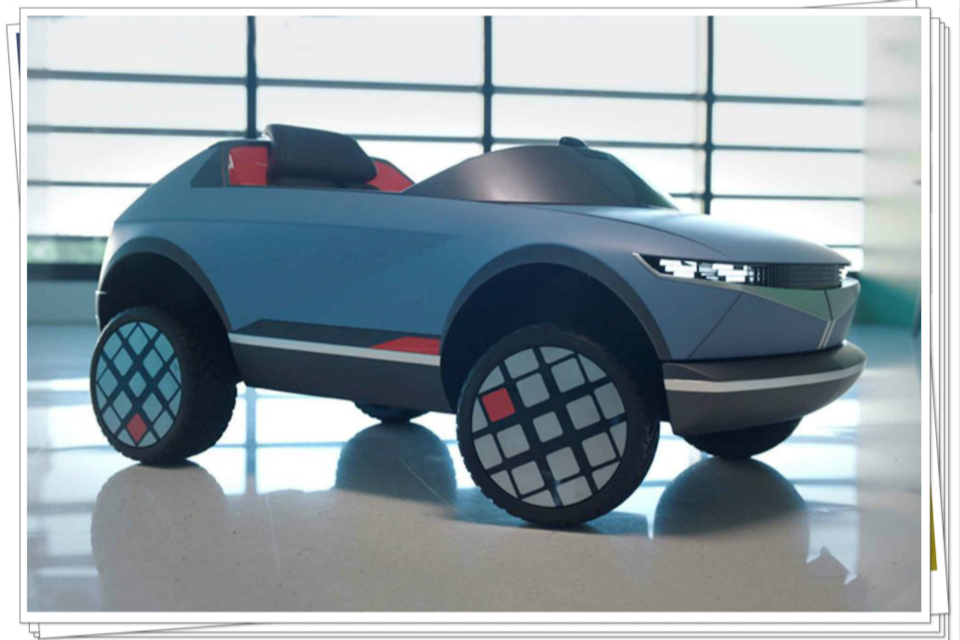 Hyundai's smallest EV is also the one your kids'll be most excited about.Back in 2019, Hyundai unveiled the "45" concept at the International Motor Show (IAA) in Frankfurt. Now, this futuristic design inspires its latest — and smallest-ever — electric car.the 45 mini EV is a literal toy car with a "ridiculously fast" 4.5 mph max speed powered by dual DC motors. the micro EV which is yet to get an official name sports an angular and smooth profile for a sporty appearance.Hyundai claims their Emotion Adaptive Vehicle Control can extend range based on the joy level of the driver. Hyundai hasn't officially announced plans for production, but don't be surprised to see them showing up on lawns near you.


Hyundai's designers tried to keep the look of the children's vehicle as faithful to the regular-sized model – from the functional kinetic cube lamp design together with its very angular shape and profile. it is made from wood and features something Hyundai calls Emotion Adaptive Vehicle Control (EAVC) technology. With a technology called Emotion Adaptive Vehicle Control (EAVC), a camera facing the driver can read their facial expressions to adjust music and lighting accordingly. There is also an air pocket that gives a sense of safety like a seatbelt would, while elements such as the driver's heart rate and respiration are measured with sensors.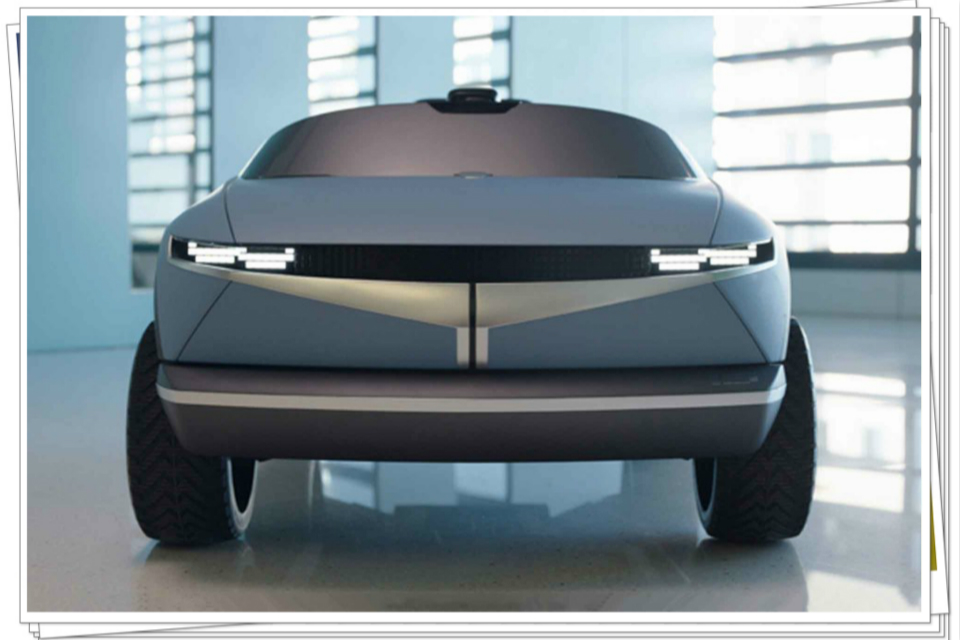 It is 1,380mm in length, 810mm in width, and 820mm in height, and is finished in "Performance Blue" over orange. Range anxiety is real here as Hyundai hasn't formally addressed how far the car can go before needing a recharge. Hopefully, the EVAC system is good enough to keep the fun going until your children get bored of driving.



Hyundai says, "only the bravest souls" will be driving this EV. Most adults would find this very slow. However, young kids would already find that speed blisteringly fast. We wouldn't be surprised if some adults do take it out for a spin.
No other details have been released as to when Hyundai's small EV will go on sale or how much it will cost. But hopefully, it makes it in time for Christmas.
More Perfect Christmas or Birthday Gift for kids
Hot Wheels City Robo T-Rex Ultimate Garage, Cool Toy!
7 Best Indoor Outdoor Games of All Time
Ninebot GoKart Pro Lamborghini Edition, Young Man's First Lamborghini
Stilnend Telescope, Perfect Christmas Gift
Micro Scalextric James Bond No Time To Die Slot Car Set, Big Hits With Children.
Playing Mobile Games Without Press Your Finger On The Screen