Our clothes are the things we use to best express ourselves to the world: they let everyone know how we feel, whether we are happy, sad, edgy, fashionable or confident.Fashion has come a long way and now is not content only with females but includes all the males as well.Finding the right style is all about finding a brand that fits your personality.



If you've ever asked, "What's the best menswear brand on the market?"Then you must have come to the right place!Because there is certainly no shortage of menswear brands to choose from out there. In fact, there might be too many so it becomes hard to sort the wheat from the chaff. Well, fear not,Today our in-house experts will dig in to the biggest names of men Clothing brands that every guy should look for a classic style.
Brioni
Founded in Italy in 1945, Brioni combines Savile Row's exceptional tailoring and sewing skills with an inspired Mediterranean feel.Brioni is the highest ranked brand in terms of exclusivity, social status and self-promotion, and it is also recognized as the brand with the most value in brand pricing.Brioni, who specializes in bespoke suits, was from the start a luxury for a handful of European aristocrats and the rich.It usually takes two months to order a suit and goes through at least 185 procedures. Tradition, elegance and "no season" constraints are the basis of every new season of Briony's designs.The Romanesque Brioni has fans like James Bond and has been the secret agent's brand since Pierce Brosnan.


Armani
Founded in milan, Italy, in 1975 by fashion designer Giorgio Armani, Armani is one of the most fashionable men's clothing brands in Europe and the world.Armani has historically been known for its first men's wear (primarily ready-to-wear, with Brioni dominating the customised category) and has the highest track record for sales of any brand.In the four indicators of luxury goods, Armani occupies the second place, and Armani is the representative of artistic taste.ARMANI is best known for his menswear, and a popular Hollywood saying goes, "When you don't know what to wear, ARMANI is all right!"Many of the world's top executives and Hollywood stars are attracted by this self-created style and become followers of ARMANI.


Zegna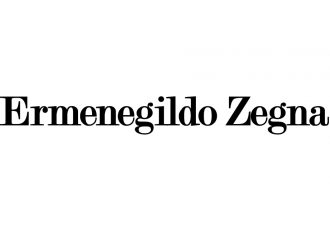 Ermenegildo Zegna is a world-renowned Italian menswear brand. Founded in 1910, it is famous for its well-tailored suits and its witty style has endeared it to many successful men.Over the years, Zegna brand has been the favored object of many celebrities, Zegna does not pursue novel styles and gorgeous colors, with its flawless, tailored, elegant, simple and personal style is popular all over the world.Zegna rely on its outstanding quality, attracted a variety of countries including political celebrities and stars around the world: the Former President of the United States Clinton, former President Mitterrand of France, Prince Charles of Britain, Hollywood star Clark, etc.


Canali
Canali is one of the famous luxury menswear brands in Italy. Founded in 1934 by Giovanni Canali and Giacomo Canali, they insist on 100% production in Italy.The stars and gentlemen celebrities who appreciate and approve the design of Canali are like stars in the sky.Canali is one of the world's top 10 men's wear brands that pay great attention to comfort. It has been the global ambassador for the products made in Italy and the most cost-effective luxury men's wear for retailers.The deepest impression of Canali is the top natural raw materials, close-fitting tailoring and exquisite and perfect hand-made, which are the guarantee of nobility, elegance and comfort.


Dolce & Gabbana
Dolce & Gabbana, founded in 1985 in Italy, is a luxury brand with unparalleled charm and is one of the top 10 luxury clothing brands in the world.Dolce & Gabbana, which is searched 106,000 times a day worldwide, is one of the world's top 10 menswear brands. The brand itself is a popular symbol of the European style that young people want.Their men's wear is full of feminine style and dandyish Bohemian atmosphere, looks sexy, rebellious, extremely personality, design is very detail-oriented, like all free design.Dolce & Gabbana fashion is an affirmation of freedom, the truest expression of an unprecedented contemporary urban style, with bold and informal designs.Its men's wear is the same: relaxed, self-interested, a bit hedonistic, very detail-oriented, likes everything non-formulaic, pursues freedom and achieves success.


Versace
In 1978, Versace was registered in Milan, Italy. Versace logo design USES symbolic techniques, adopts the shape of medusa, the snake demon in myth, as the spiritual symbol, and draws from the magnificent culture of ancient Greece, Egypt, India and so on.Medusa represents the fatal attraction, which symbolizes that Versace not only has the transcendent operatic gorgeous, but also has the extremely strong avant-garde artistic characteristics that are sought after by the world.Versace fashion products permeate every field of life, its distinctive design style, unique beauty, strong avant-garde art representation makes it popular all over the world.



Versace has created a fashion empire, representing a family of brands, whose design is distinctive and a symbol of avant-garde art with a unique sense of beauty.Versace is ranked no. 9 on the us Luxury Institute's list of male Luxury brands. Versace surtops the average in terms of exclusivity, self-improvement, and price/value.Versace work is distinctive, individual character, art, avant-garde, wild and unruly, emphasize happy and sex appeal, get star of acting bound and royal and noble love deeply.Princess Diana, Madonna, Sylvester Stallone and Catherine Zeta-Jones are among those who love it.


Burberry
Founded in 1856, Burberry plaid is a luxury brand in the traditional British style. The signature plaid pattern of Burberry is a symbol of the identity and status of Burberry family. When people familiar with Burberry see "Burberry plaid", it is like seeing their beloved brand.Burberry's multi-layered product range satisfies the needs of consumers of all ages and genders, and its worldwide popularity is achieved through retail, wholesale and licensing.