"You remember being a kid when you had fewer worries and more time on your hands? When would you eat almost anything, from food to junk and even dirt that looked like food? Remember that even after eating all these, your teeth still shone brightly every single time you smiled?"
If you don't, close your eyes and let memory guide you.
Yeah, that was what confidence felt like. At that time, you felt like a clean tooth was all the boost you needed to take on the world.

Philips Sonicare ProtectiveClean 5300 Rechargeable Electric Toothbrush, HX6423/34 Black
Well, you still do. Just like a good shoe, clean teeth will take you anywhere. And what better way to have the best teeth than with the Philips Sonicare ProtectiveClean 5300 toothbrush.
Before the invention of the toothbrush, cavemen would carve out tree bark, chew and scrub their teeth with it. Tree barks were good. They were very healthy; one could absorb a lot of nutrients from chewing these tree bark.
A lot of harm was also done in the process. Some of the trees were not fit for the mouth. So, people resorted to finding safer means of cleaning their teeth.
After using tree barks, people used several other means of preserving oral hygiene until the invention of the toothbrush. The toothbrush is an invention to be celebrated for centuries. It was safe, comfy, and healthy.
Still, the inventors weren't satisfied. They wanted something more; a brush that had a mind of its own and could clean deeper than the regular toothbrush would. So, they set to work and came up with different electric toothbrush trials. Some were successful; others weren't.
The Philips Sonicare brush is not just one of the successful trials. It is undoubtedly the best in the market.
Want to know why?
Read this review till the very end to fully understand why this Philip's brush ranks top on my list of electric brushes.
Brief History of Sonicare
The Philips brand manufactures the Sonicare toothbrush. The brand started in 1987 with a group of three people; an entrepreneur and two professors from the University of Washington. The sole aim of coming together was to find ways of promoting dental hygiene using electricity.
So, they started a company known as GEMTech and set to work and began a lot of research. They made headway in 1992 with the Sonicare toothbrush.
Ever since this breakthrough, the company went through a few name changes and acquisitions. They eventually got the much-needed recognition in 2001 as the best selling toothbrush rechargeable toothbrush. And they've trumped the market ceaselessly ever since.
Philips Sonicare ProtectiveClean 5300: Specifications
When it comes to electric toothbrushes, the Philips brand does the most. Generally, all the company's products are known to remove ten times (10x) more plaque than regular or manual brushes.
The Philips HX6423/34 model is in a league of its own. It is an electric toothbrush with three (3) brush heads that activate three different brushing modes. One cleans, the other whitens, and the last one is for gum care.
The brush has a beep feature for each mode that alerts you when it's time to change the brush head. This beep feature is called a Brush-Sync technology feature. It keeps track of how long you have been brushing with each head and gives you a heads-up when it's time to replace it.
Medically, it is recommended that each brushing session is for an average of two (2) minutes. So, the manufacturers installed a timer feature to regulate each brushing session for no longer than two minutes. In essence, you get to use all three heads in the space of those two minutes. Once one brush head has fulfilled its purpose, the brush beeps. All you need to do is replace it with the next one, all in two minutes.
The Philips Rechargeable Electric Toothbrush HX6423/34 is designed with an Easy-Start feature and a Pressure Sensor. This feature allows the brush to go easy on your teeth at first. It starts by cleaning it slowly yet properly. As cleaning continues, the pressure increases until you get the complete two (2) minutes dental cleaning feel.
The Easy-Start and Pressure Sensor ensures that your teeth get clean without any damage being done to them. The makers realize that users have different teeth strengths. They also considered that regardless of the strength of a person's teeth, too much pressure can damage them in the long run.
The product has an in-built battery that lasts for about two (2) weeks once charged. The kit also comes with a charger, a travel case for convenience, one ProtectiveClean 5300 handle, one Optimal Gum Care brush head, and two extra brush heads.
Here are a few other specifications of Philips Sonicare ProtectiveClean 5300 brush:
| Features | Specifications |
| --- | --- |
| Item Dimensions (LxWxH) | 2.56 x 6.81 x 9.33″ |
| Weight | 3777 grams |
| Brush Heads | 3 pieces |
| BrushSync Replacement Reminder | Yes |
| Power Source | Battery (2 weeks battery life) |
| BrushSync Mode-Pairing Technology | Yes |
| Pressure Sensor | Yes |
How to maintain your Philips HX6423/34
Maintaining the Philips Rechargeable Electric Toothbrush HX6423/34 is pretty easy. All you need to do is follow these tips:
Charge your brush at the end of two (2) weeks. Be sure to charge it till it is full and never overcharge; it could ruin the battery life.
Leaving your electric brush uncharged for a really long while after the battery runs out can also kill the battery.
Do not soak the body of your toothbrush in water. To rinse off the paste from the brush, simply remove the brush head, rinse and replace it.
Conclusion
The Philips HX6423/34 model is undoubtedly one of the best Philips brand brushes on the market. It gives you a blend of comfort, safe pressure, and a professional mouthwash in the recommended space of two minutes.
All you need to do is apply the paste and let the brush give your teeth the healthiest and brightest smile every single day. Give TheDailyMassageGun.com A Try? You Want This Massage Gun.
Read More Our Review: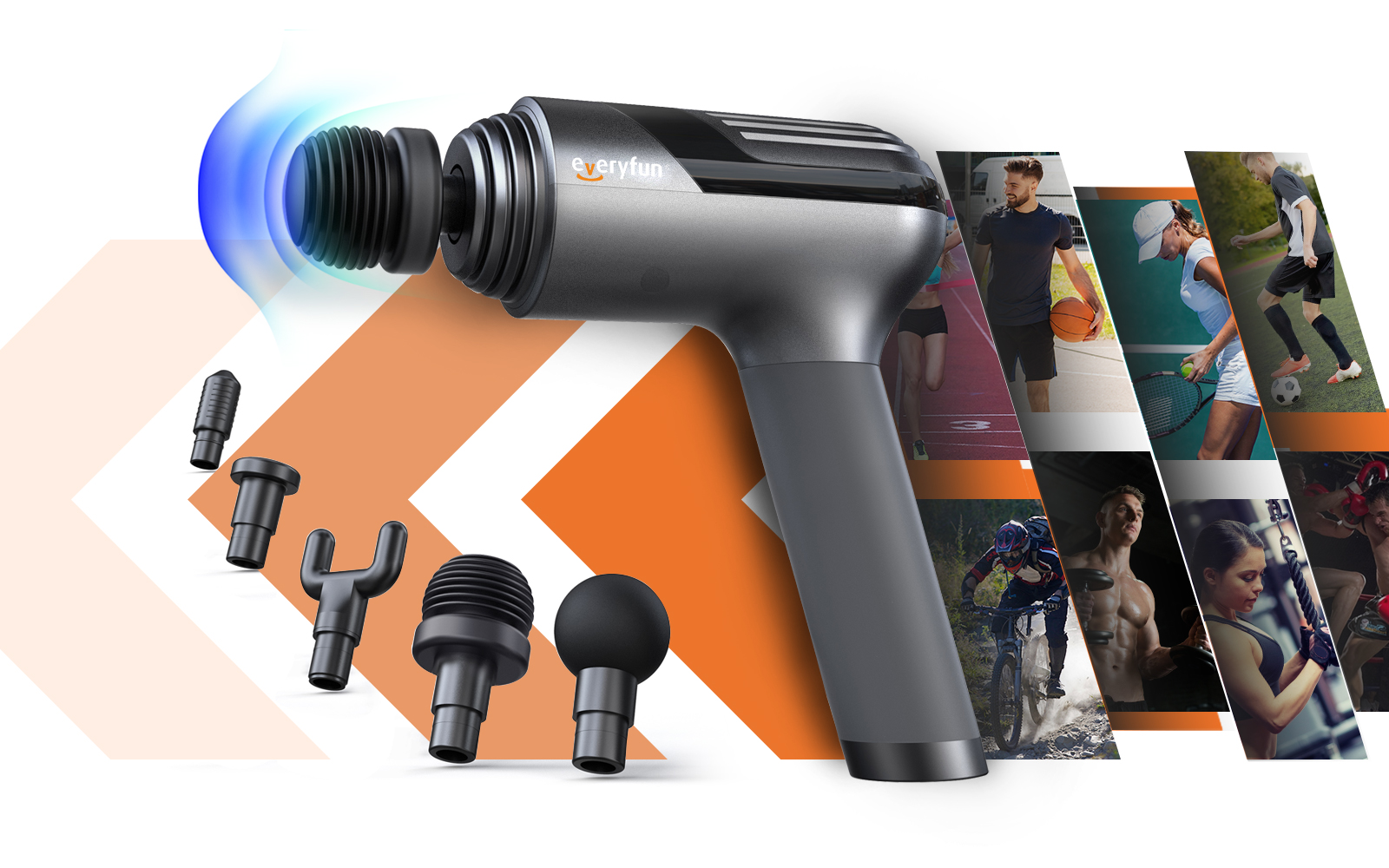 Don't Miss Our Picks of The Popular Articles: