"Are you in search of a heater that warms up your cold room or gives your home's heating system a little boost? Then your search is going to be over. We have got you a Mr. Heater F232000 Safe Portable RV Radiant Heater that is the most popular heater in the line of buddy heaters made by Mr. Heater."
Burning wood to heat up is an old and traditional way that is against nature. Also using electricity and gas to heat up rooms is risky, dangerous, and costly. That is why you should adopt a new technology which is not only safe but also easy to be used.
In this article, you are going to read the prominent features, pros, cons, tips to set up Mr. Heater, and Frequently asked questions about Mr. Heater.
How is Mr Heater F232000 better than others?
Heaters of different designs, materials, shapes, sizes, purposes, and prices are available in the market. Gas heater, Electricity heater, Thermal Heater and Radiant Heaters are the main types of heater that are mostly used. However, there are many reasons to choose Mr. Heater F232000 Safe Portable RV Radiant Heater over others, few of them are mentioned here.
Mr. Heaters are the most popular portable heaters in North America! Heat enclosed places such as big tents up to 200 square feet with this innovative radiant 4,000-9,000 BTU Liquid Propane heater, which attaches straight to a 1 pound propane cylinder. The fold-down handle, together with the excellently constructed size to BTU ratio, allows this heater to provide maximum output while maintaining a modest footprint.
With the purchase of a hose and filter, a swivel regulator allows you to transition from using a disposable cylinder to using a remote gas supply. It is guaranteed that you will enjoy years of pleasant indoor safe heat thanks to the Oxygen Depletion Sensor (ODS) and accidental tip-over safety shut-off.
Prominent Feature of Mr. Heater F232000 Safe Portable RV Radiant Heater
1. Tip over sensor
The tip-over sensor is a device that will shut off the heater if it ever falls over in any direction, front, back, or side, it doesn't matter if the heater falls the heater will make an audible click and everything shuts off. To restart the heater just stand back up and restart it using the control mouse.
2. Low oxygen depletion sensor
Mr. Heater F232000 MH9BX Buddy Grey Indoor absorbs oxygen during the combustion process and this device will turn the heater off if the oxygen level in the air around the heater drops below a certain level well before it becomes unsafe. Create some additional airflow for another area to allow the heater to operate uninterrupted.
3. A Radiant Heater
This is a radiant heater with a BTU rating of 4,000 to 9,000 for areas up to 225 square feet. It gives clean-burning and is almost 100 percent efficient, this fireplace is approved for use both inside and outdoors. The Mr. Heater portable propane heater is a great way to heat your RV, Tent, Tiny House, or even just a garage or shop space!
4. No need for Natural Gas and Electricity
It heats up on propane. Propane is a form of petroleum gas with three-carbon alkane gas (C3H8). It means this heater does not run on natural gas or electricity. However, it can be converted to natural gas with the help of experts.
Pros and Cons of Mr. Heater F232000 Safe Portable RV Radiant Heater
Pros
Indoor usage with simple setup
Puts out adequate heat on low or high or setting
Really excellent safety features
Cons
Lats for only 35-40 hours with one propane bottle
Cannot be operated at altitudes over 7,000 FT above sea level
Tips to set up Mr. Heater F232000
To set up the Mr. Heater F232000 MH9BX Buddy Grey Indoor follow these steps:
Look at the front of the heater and the regulator that is located on the right side of the heater. Take your propane bottle and press the threaded end against the regulator.
Turn the bottle clockwise until it stops.
Then turn the bottle another quarter of a turn to ensure you have an airtight connection to the regulator.
Check your propane connection, to do this have spray soapy water handy at the nozzle, a leak-free connection will show no bubbles.
Locate the control nob on top of the heater it will have four different settings, off, pilot, low, and high.
Turn the knob to the pilot position; press down on the knob until it clicks, hold it down for 20 to 30 seconds.
Then release the control knob. Your heater is now on and you are ready to start getting warm so easily.
Is Mr. Heater a good brand?
Mr. Heater is one of the most popular heater brands in America. Mr. Heater has been manufacturing heaters since 1984. They have won millions of hearts from their original Tank Top Series to their patented Buddy Heaters.
How long will a Mr. Buddy heater run on a 20 lb tank?
If a portable Mr. Heater works continuously then it can stay on for up to 35 to 40 hours, this is what the official website says. However, this heater automatically shuts down after reaching 60 degrees temperature making it run for more hours.
Can I convert a propane heater to natural gas?
Yes, propane, Mr. Heater, can be converted to natural gas from propane bottles. However, it is not the work of every tom and harry. This should be done by professionals with safety and effectiveness. Moreover, do not take the risk of using the Diy kit.
Conclusion
All in all, there are many Heaters available to choose from. In our opinion, Mr. Heater F232000 Safe Portable RV Radiant Heater is a perfect choice as it has almost all the qualities that a perfect warming product should have. Like, it is danger-free because of its safety features, it is portable and easy to carry. So on.
Presenting you with an honest review, we made our best effort. Now it is up to you. We are further open to any queries.
Read More Our Review: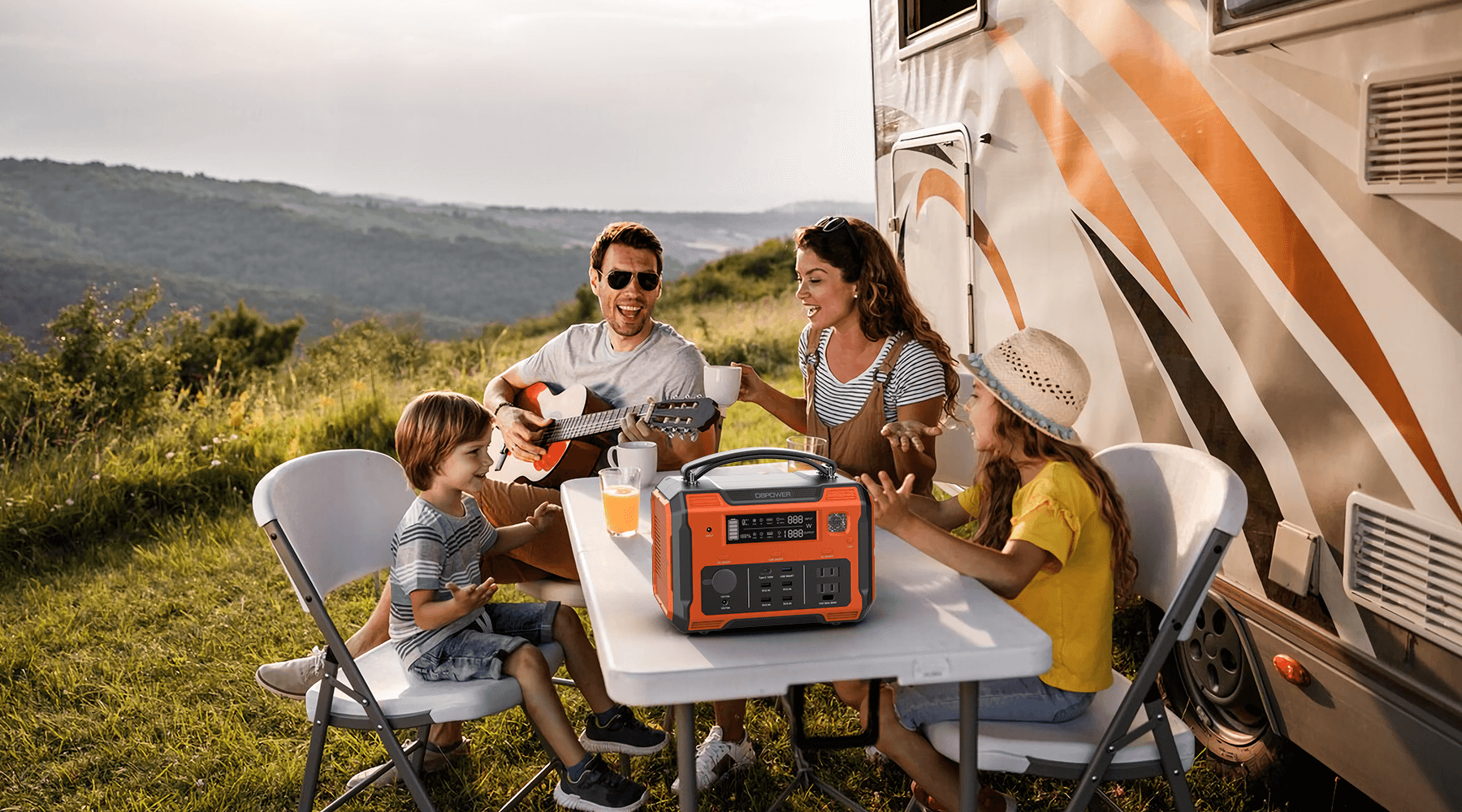 You May Also Like: