"Online shopping has become ubiquitous in recent years. Now, people buy everything online, including groceries."
The best grocery delivery services offer everything that you can get at the store, but with the convenience of being dropped off at your home.
How to Choose A Grocery Delivery Service?
Choosing a grocery delivery service depends on which services are available in your area.
You to evaluate whether it offers staple foods, fresh produce, and frozen or refrigerated foods.
If you're only going to use grocery delivery services infrequently — for example, less than once per month — you'll want to choose the service that has the lowest per-order fees.
If you plan to use grocery delivery regularly, you'll want to consider a membership option that would give you the best bang for your buck.
Regardless of the delivery service you choose — tipping your delivery person is customary.
What are The Best Grocery Delivery Services?
Two of the biggest and most widely available grocery delivery services are AmazonFresh and Instacart. Amazon Fresh puts together orders in a warehouse, while Instacart uses personal shoppers who go to local stores near you.
FreshDirect has excellent organic produce but at higher prices and in only a handful of states. Peapod and Shipt also have limited coverage areas, though they do feature great deals and coupons.
If you need fresh produce and meat, you should go with AmazonFresh, Walmart Grocery, Instacart, FreshDirect, Peapod, Shipt.
If you want organic produce, we recommend FreshDirect.
If you want to shop at your favorite store, go with Instacart or Shipt.
If you want to buy pre-made meal kits, check out Peapod and FreshDirect.
If you're all about a budget, Walmart Grocery may have some of the lowest prices.
AmazonFresh may be the best choice if you're already an Amazon Prime member, but Instacart provides targeted access to your favorite store.
The 7 Best Online Grocery Delivery Services of 2021
Description
AmazonFresh is essentially a digital grocery store. It is available in more than 2,000 cities. The store offers fresh produce, meat, dairy, seafood, packaged foods, Whole Foods 365 products and household goods, such as cleaning supplies.
You can even shop for electronics, clothing and toys on Amazon Fresh. Food is delivered in climate-controlled packaging, so you don't necessarily have to be there when your order arrives. Parcels can be dropped off at an unattended location or can even be picked up in certain areas, in which case there's no minimum purchase required.
Amazon Fresh also provides household goods and pet supplies, and you have access to Amazon customer service agents through live chat, email, or phone support.
Why Choose AmazonFresh
It offers a variety of foods to suit all dietary needs, including natural and organic selections from Whole Foods Market, which is Amazon-owned.
The interface is the same as the rest of Amazon, so using it is easy and familiar. Just add items to your cart and then check out.
Free 2-hour delivery, The groceries are left on your doorstep.
Widely available.
Delivery
More than 2,000 cities, no dorms
Delivery times As fast as 1 hour
Fees & Shipping Costs
Free on orders over $35–$50 (depending on region)
Requires Amazon Prime membership ($119 per year or $12.99 per month)
Savings Tips
Amazon Fresh allows you to use SNAP EBT cards in participating states without a Prime membership.
And Prime members in specific zip codes get access to Prime Now, which can deliver groceries from Whole Foods—as well as a range of other items—in one to two hours.
Try the AmazonFresh service now.
Description
Instacart uses personal shoppers to pick up items for you from local stores.
Now available in a wide number of areas — from major metropolitan centers like New York, Boston, San Francisco, and Chicago to places as far afield as Eagle River, Alaska — Instacart partners with supermarket chains such as Safeway, Kroger, Acme, and Albertsons, as well as local high-end grocers.
Instacart Express members get perks like reduced service fees and the ability to multiple stores in the same order.
Why Choose Instacart
You can buy: Groceries, non-perishables, alcohol from local stores
You can even order from Costco and Sam's Club without needing a membership (though you will pay more than members would in the store).
As you're shopping, you can indicate substitutes if any items are unavailable. You'll receive live updates and can track the shopper's progress on GPS.
If you upgrade to Instacart Express, you get free two-hour delivery on orders over $35 and you can also shop from multiple stores at the same time.
Tips on deliveries are optional, but the default is 5%.
Store pickup is available in certain areas, in which cases the delivery fees are waived and stores determine pickup charges.
Delivery
Available in most of the U.S. and Canada.
You're not limited to a specific retailer. Instacart employees go to any store you select, pull products, and deliver them to your door.
Delivery times, 1-hour delivery is available in many regions, depending on demand. Be aware that as of 3/30/2020, Instacart may be experiencing serious delays in some parts of the country.
The delivery contactless.
Fees & Shipping Costs
Starting at $3.99 with a minimum order of $10;
Free with Instacart Express ($99 per year or $9.99 per month) with a minimum order of $35.
Tipping your Instacart delivery associated is preferred!
Savings Tips
To get the best value from Instacart if you use it regularly, join the Instacart Express membership program and make sure all of your orders meet the $35 minimum for free delivery.
Savings are available through occasional Instacart sales and promotions.
Try the Instacart service now.
Description
Walmart Grocery pickup and delivery is available in most major cities.
Walmart shoppers can order groceries online or via the app and set same-day pickup times at local stores free of charge or pay an extra fee to have products delivered straight to the home.
Everything from groceries (perishable and nonperishable) to home goods to electronics to beauty products to clothing — anything Walmart sells at low Walmart prices, which is why it's one of the best grocery delivery services.
Why Choose Walmart Grocery
You'll get the same low in-store prices for both fresh items and pantry-fillers, as well as cleaning supplies and household staples.
You can get fresh fruit and outdoor gear at the same time!
Walmart Grocery lets shoppers enjoy the chain's Everyday Low Prices.
With pickup available from hundreds of Walmart locations — and delivery service straight to your door.
A 100% money-back guarantee ensures great value and convenience.
Delivery
Grocery delivery is available in over 200 U.S. metro areas, from over 1,500 Walmart locations.
Delivery Time, Same day, or at the time you schedule.
Fees & Shipping Costs
For the Groceries Unlimited plan, the fee is $12.98 month-to-month or $98 per year.
The delivery fee is between $7 and $10 on average. The delivery fee is waived with Groceries Unlimited membership.
Savings Tips
If you plan to use Walmart delivery at least once per month, paying for an annual membership is the most cost-effective option.
Try the Walmart Grocery service now.
Description
FreshDirect is essentially an online grocery store. It provides a wide variety of food, including frozen, perishable, and natural and organic options.
This online food delivery service sources many of its offerings from local farms and artisanal producers and also sells brand-name groceries.
The mission of Fresh Direct is to combine quality, convenience, and value; shorten the supply chain, and ensure food has a longer shelf life.
Because their goods are top-notch (and often organic), their prices reflect that so you may experience some sticker shock.
FreshDirect is like a supermarket that comes to you. it's well-known for offering top-quality goods. It also sells beer and wine and popular brands of everyday household goods like bathroom cleaners, deodorants, and toothpaste.
Why Choose FreshDirect
Fresh Direct makes it easy to find nutritional information—calories, ingredients, and allergens—so you know exactly what you're getting.
FreshDirect customers can order meal kits and exotic meats and cheeses.
Fresh Direct is in the business of delivering fresh, high-quality food directly to your door and in just a few days.
Fresh Direct has a team of butchers and fishmongers that marinate, chop, and whip up great meals for you.
Delivery
The Northeastern U.S., including New York City, the Washington D.C. metro area, and some New England states like Connecticut.
"Touchless delivery" is available as of March 2020.
Delivery times, Same day to one week.
Fees & Shipping Costs
You don't need to be a member to receive the delivery.
With a Delivery Pass membership, delivery fees are waived.
The membership costs $79 for 6 months or $129 for the year.
Savings Tips
To get the best value from FreshDirect, sign up for the annual DeliveryPass subscription, which works out to $10.75 per month for unlimited free grocery delivery.
Save $5 by scheduling deliveries midweek (Tuesday through Thursday).
Receive a referral bonus when your friends or family use Fresh Direct.
Their fees are high, depending on the specific area, as are the monthly and yearly passes. But if you want quality groceries, you have to pay for them.
Try the FreshDirect service now.
Description
Shipt has a somewhat limited coverage area versus the other best grocery delivery services, but still offers convenience and decent prices.
They promote weekly sales, coupons and deals (including buy-one-get-one-free) if you're looking to save on your grocery budget.
Shipt is very similar to Instacart, although at the moment it's offered in fewer cities. You can order online or in the app from a range of your local grocery stores—and even drug stores like CVS.
Target owns Shipt, however, so you can tap into its vast range of goods.
Why Choose Shipt
One of the real perks of the Shipt membership is the wide breadth of items it'll deliver; not only are groceries and other household staples, but even bedding, sporting goods, and patio and garden items aren't too tall an order.
No surprise fees. To account for their services and keep you from paying extra in delivery and service fees, Shipt increases the price of products by a few cents. The price of your cart is the price you pay.
Another thing that sets Shipt apart from Instacart is its streamlined approach to fees. Instead of charging various fees for different circumstances, customers have to sign up for a membership.
No minimum order requirements.
Shipt provides same-day shopping delivery via their website or app, at dozens of national retailers like Costco, Petco, Target, and more.
Shipt also offers 24/7 chat with customer service. You can schedule your delivery to arrive as soon as one hour after ordering.
Shipt partners with nonprofits like Feeding America, the Cam Newton Foundation, and local food banks to help fight food insecurity in the U.S.
Delivery
Available in nearly 300 major U.S. cities.
Delivery times, 1 hour to two weeks.
Fees & Shipping Costs
$14 per month, or $99 per year.
No fees on orders $35.
$7 delivery fee under that.
Savings Tips
With your student ID, save $50 on an annual membership.
The most cost-effective membership option is the annual one, which works out to about $8 per month.
Try the Shipt service now
Description
One of the original grocery delivery services, Peapod was once the largest online delivery service in the country, but in recent years has cut service in the Midwest and focused on New England and the East Coast.
Peapod is owned by the same company that owns the Stop & Shop supermarket chain. Its service allows you to place pickup and delivery orders via GIANT, MARTIN'S, Stop & Shop, and Giant, based on the store most convenient to you.
Peapod offers all the standard groceries like fresh vegetables and fruit, meat, dairy and pantry staples but also their own brand of meal kits.
Why Choose Peapod
Peapod is one of the first of the best grocery delivery services, Peapod only serves large metro areas.
Thousands of natural and organic options.
Household and beauty products, pet care, paper goods, and local specialty items are available.
Groceries are packed and shipped at the last possible moment to ensure freshness.
Delivery
Peapod delivers in 24 metro areas in the following 11 states: New York, New Jersey, Connecticut, Rhode Island, Massachusetts, New Hampshire, Pennsylvania, Maryland, Washington D.C., and Virginia.
Delivery Time, Next day to two weeks.
Fees & Shipping Costs
No membership required, but a PodPass waives all delivery fees. It's $119 for 1 year and $69 for 6 months.
For $55, you can get a 6-month PodPass, but delivery dates are restricted to Tuesday, Wednesdays, and Thursdays.)
For non-PodPass members: $6.95 to $9.95.
Savings Tips
They double manufacturers' coupons up to $0.99. Be sure to sign up for their emails, which also tout special deals.
To get the best value, try to order when the fuel surcharge is low, and create a minimum order of $100 to unlock the lowest delivery fee.
Try the Peapod service now.
Description
Thrive Market is a subscription-only online grocery site that delivers healthy food and beauty products at comparatively low costs.
Thrive Market is a unique grocery delivery service, operating as an online warehouse club for natural, organic, and healthy grocery products.
As is the case with Whole Foods Market, Thrive Market is best if you have very specific dietary needs and have trouble finding food to meet those needs at traditional grocery stores.
Why Choose Thrive Market
Thrive is an online-only marketplace that allows customers to shop according to filters such as "vegan," "gluten-free," or "paleo," making it easy for those following a specific diet or philosophy.
If it's gotta be organic, Thrive's your brand.
For each customer who pays to sign up, the company provides free membership to a low-income family.
These items meet standards for humane and sustainable farming practices, are free of hormones, antibiotics, dyes, and fillers and are packaged using low-impact, biodegradable materials.
Prices at Thrive are generally lower than you'll find at your local Whole Foods.
Site users can search by dietary preferences — vegan, paleo, ketogenic, and gluten-free, for example — and there's a convenient labeling system on products that helps shoppers determine at a glance whether they meet other key criteria, from being caffeine-, dye-, and GMO-free to being ethically sourced or recyclable.
Instead of ordering items at your local store, you can order from Thrive's vast selection of 6,000-plus items.
Delivery
The 48 contiguous U.S. states only. (Not Alaska, Hawaii, or Puerto Rico.) No P.O. boxes.
Delivery Time, 3-5 business days for most orders.
Fees & Shipping Costs
Membership Costs $9.95 month-to-month or $120 paid annually.
$5.95 or free with a $49 minimum.
Savings Tips
Free shipping on orders $49+
Try the Thrive Market service now.
What Is a Grocery Delivery Service?
A grocery delivery service is for those who wish to skip going to the grocery store. Customers order online, and the groceries are delivered to the home. Some services allow you to shop directly from the grocery store digitally. A personal shopper gathers your items and delivers them; other services provide specialty products that you order online and are delivered to your home.
What if I Am Unsatisfied With the Substitutions Made To My Order?
Some services, such as InstaCart, allow you to select your preferred item as well as an appropriate substitute if that item isn't available. If you are logged into their App, often the shopper will notify you if an item isn't available and ask if a substitution will be appropriate. In the event, you receive a substitution you are unsatisfied with, contact customer service about the matter.
Is There a Minimum Order Amount for a Grocery Delivery Service?
This varies with each company. For example, Peapod has a minimum $60 order; Instacart is $10. While there isn't a minimum order with Thrive, there's motivation to order at least $49, as that's when free delivery kicks in.
How Much Do Grocery Delivery Services Charge?
Some companies, such as Thrive, and Shipt, have membership fees. After the membership fee is paid, the actual cost of each item (plus delivery, if applicable) is all you'll pay.
Read More Our Review: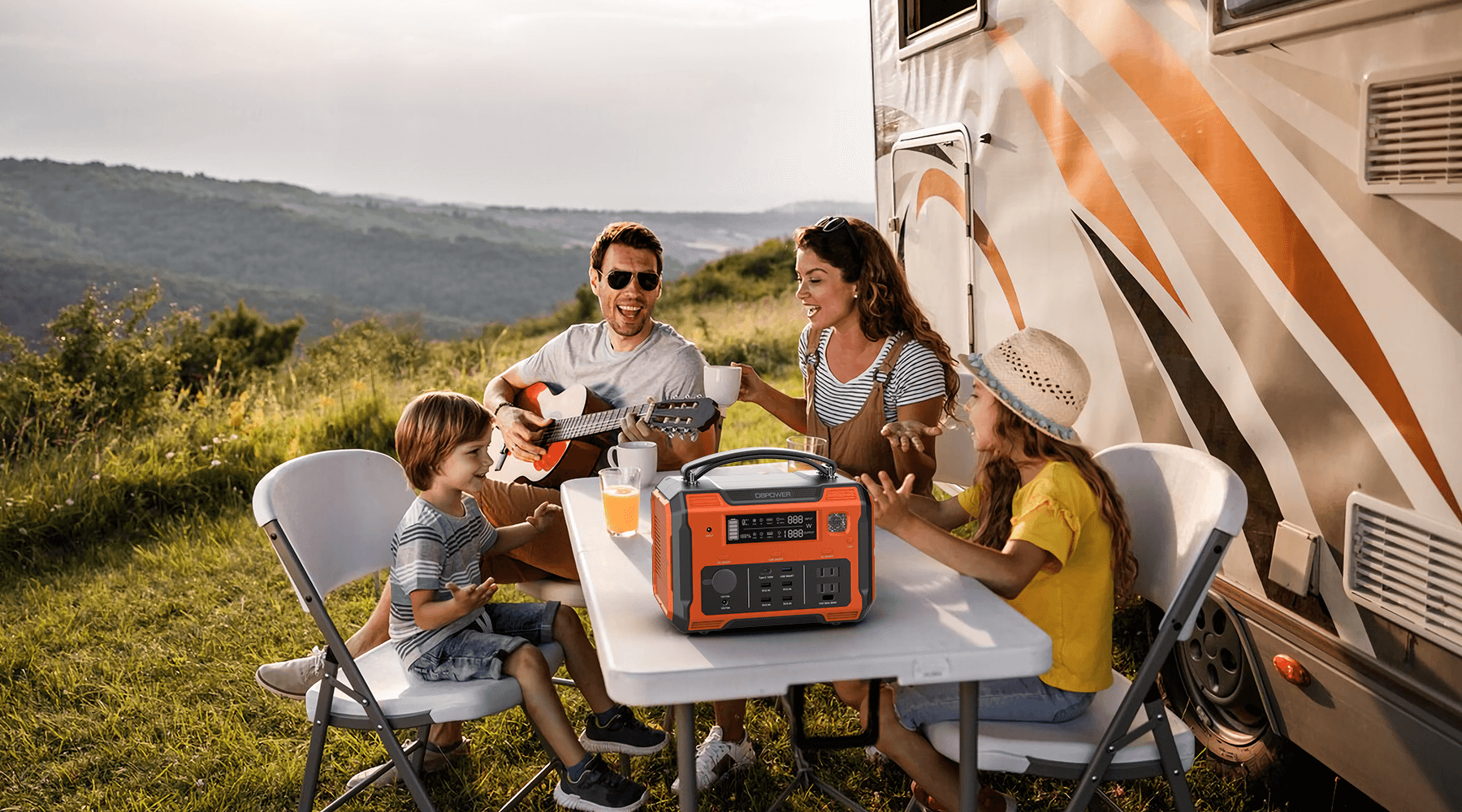 You May Also Like: