Somewhere between a tent and a cabin is the Superpausée. The sobriety and simplicity of a Canadian tent, a touch of "pop" and an extra floor…To play camper "hanging" in the middle of nature.



This tent was designed by the VOUS collective, still students at that time!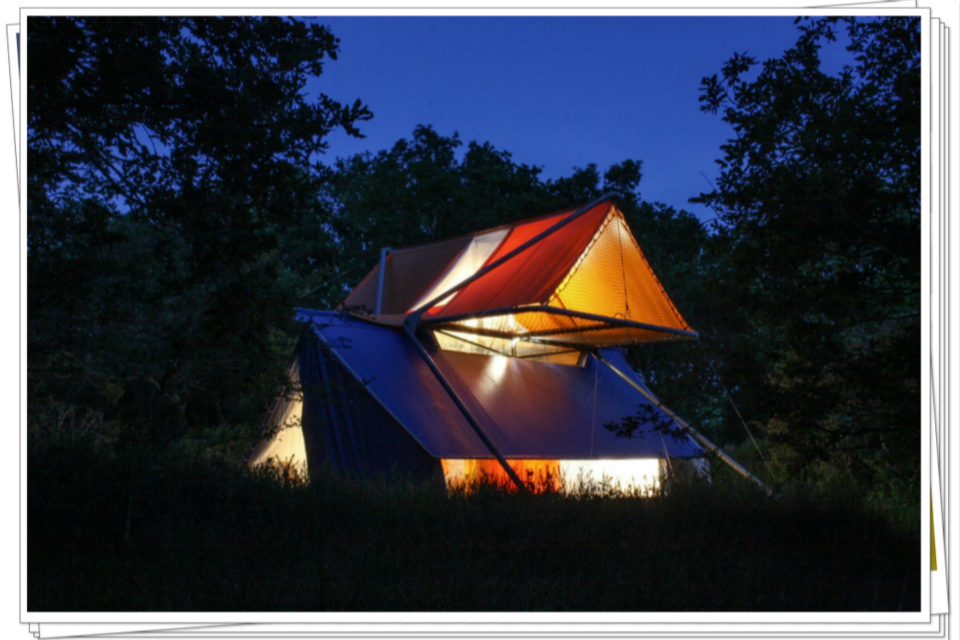 Nestled in the woods at the La Belle Folie in France, the rugged getaway is made up of two Canadian tents stacked with a steel tube frame. The astonishing Superpausée can accommodate two people in the upper bedroom area in a 160 × 200 double bed. The living room has a sofa. In summer, it is possible to install two real mattresses on the net / trampoline to sleep under the stars!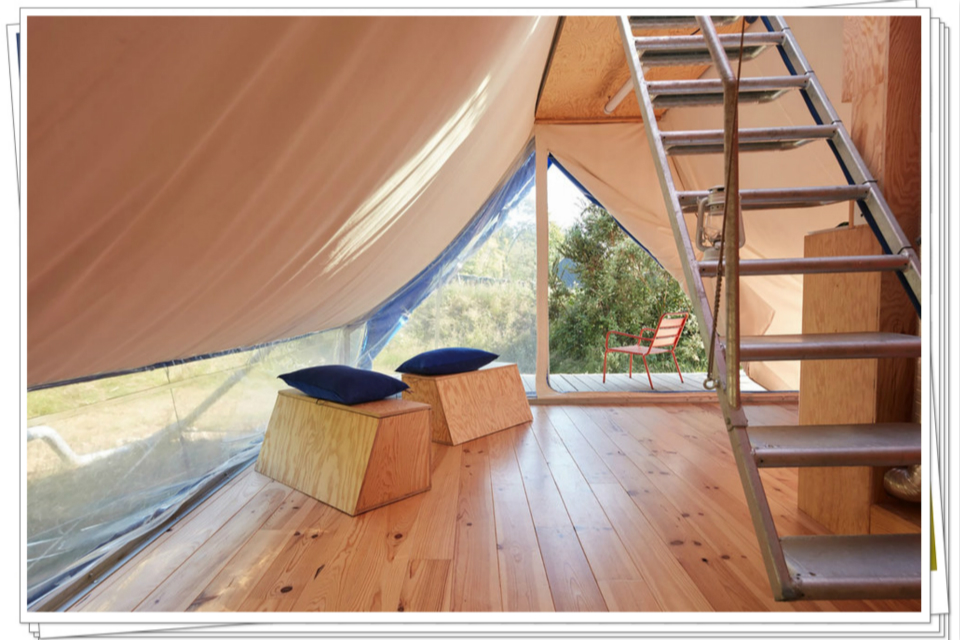 Its lower level houses an open living area with a sofa while the upper story can accommodate two people in a queen-sized bed. When the weather allows it, a suspended net can hold additional mattresses for an open-air night underneath the stars.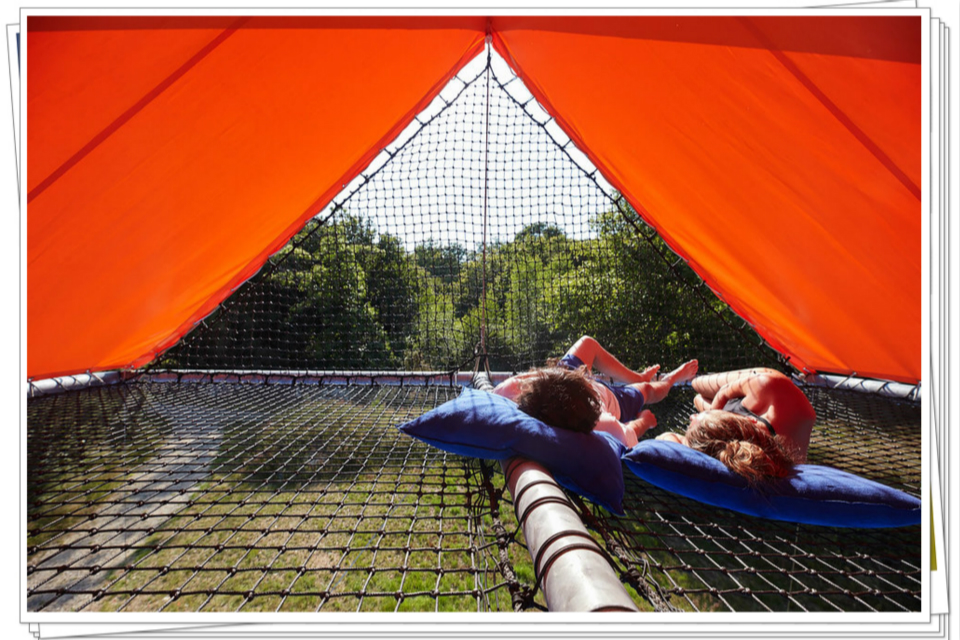 Superpausée Tent Accommodation capacity, 5 adults or 2 adults + 3 children, Price per night between €140 and €245 depending on the time of year.