"Having a smooth, painless shave need not cost a fortune! Besides, every man deserves a razor that would deliver a neat and clean-cut with no irritation."

Philips Norelco Shaver 3800, S3311/85
Is the Philips Norelco Shaver S3311/85 a good option to consider then? Let's find out!
In this post, we'll be reviewing the Shaver for its:
Shaving Abilities
Ease Of Use
Battery Life and Charging
Accompanying Accessories
Let's get on with it then!
General Qualities of the Philips Norelco S3311/85 Shaver
Philips razors are a dime a dozen to men who desire quality shaving experience. Besides, the Norelco series is a brand of great rotary shavers, specially structured to reach every corner of your face, giving you that smoothness that you long for.
The Norelco series comes in several versions – 3000, 5000, 6000, and 9000. One of the most cost-effective and efficient in the 3000 series is the 3800 S3311/85 shaver. It is a great improvement from previous releases in the 3000 series.
Like every rotary Shaver, it has the regular three-cutter system, tagged by Philips as the ComfortCut Blades.
Moreover, the Philips Norelco shaver S3311/85 has some improved qualities like the 5D Pivot & Flex that follow every contour, adjusting itself to make good contact with your skin despite your face and neck curves. It is also equipped with a long-lasting battery, talk less of its sleek modern design.
That aside, you can use the razor for both wet and dry purposes. Do you want a clean shave with soap or gel, or you just want a quick dry trim? The Philip Norelco shaver S3311/85 got you covered!
Alright, enough of the overview, let's get into deeper details.
How Good Is The Shaving Ability Of The Philips Norelco 3800 Shaver?
The shaving ability of this Philips Norelco razor is quite satisfactory for a rotary shaver in its grade. Although the closeness of shave is not comparable with foil shavers nevertheless, it is one of the best you can get at its price.
Moreover, the wet and dry shaving options give you the freedom of choice. Whether you have sensitive skin that is easily irritated or not, you can rest assured of having a smooth experience anytime you desire a shave.
One other thing that caught our fancy with the Philips Norelco shaver S3311/85 is that the head remained relatively cool, even after using it for a long time.
Another amazing thing about this razor is the pop-up trimmer that it comes with. You can use this to give your side beards a nice shape. The presence of this trimmer, in a shaver of its price range, is fascinating.
Overall, the Shaver is a good option for a low-cost budget. Although other top Norelco shavers surely deliver a more premium shaving experience.
Ease of Use
How handy is the Philips Norelco shaver 3800 S3311/85? Based on its design and construction, is it a good choice for the young and old? Let's find out!
Without mincing words, we can say that your comfort was a huge design target in the Philips Norelco shaver S3381/85. What's the basis for such a verdict? Starting from the handle, with its elegant structure, the Shaver assures you of ease whenever you shave – wet or dry. Moreover, the handle comes with anti-slip rubber, making sure you have a firm grip always.
Moving on, the Shaver comes in a stylish grey and black color, with the power button carefully positioned above the battery indicator. The position of the power button is well away, safe from the possibility of accidentally pressing when using the Shaver.
In terms of maintenance, cleaning this electric razor is quite easy. To open the Shaver's head, you can simply press the release button, placed below the Shaver's head. You can then go ahead to rinse the head under running hot tap water thoroughly, drain off excess water and make sure it is dry before closing the head. You should repeat this procedure after every shave.
Besides, you don't have to worry about water entering the panel compartment of the Shaver; it is 100% waterproof! Similarly, you can employ the use of a cleaning spray for more thorough maintenance. The spray will also serve as a lubricant for the blades.
We maintain that the ease of use of the Shaver is at par with its price range.
Battery Life and Charging
Another major improvement in the Philip Norelco Shaver S3311/85 is its battery life. It extends to about 60 minutes straight of constant shaving. Besides, it has a 5-minutes quick-charge ability, a good way to do a quick shave.
This Shaver gets fully charged from 0 to 100 in about an hour. Besides, the three-level battery indicator helps to easily identify the battery level and the need for a charge. The charging stand is the port for charging. Meaning that you can't use the Shaver while charging because of the absence of a direct cord.
Nevertheless, the Philips Norelco Shaver S3311/85 can meet your everyday shaving needs with its powerful Li-ion battery.
Accessories That Accompany The Philips Norelco S3311/85
When a buy a new Philips Norelco Shaver 3800 S3311/85, the full package consists of:
A Charging Stand
A Charging Cord
User's Manual
A Travel Pouch (Oh, yeah! The Shaver comes with a portable pouch. Wherever you go, your Shaver goes with you, great, right?)
Final Words
From the beginning of this post, we could have just said that you should go ahead to purchase the Philips Norelco S3311/85. But, no! Accompanying the step to carefully highlight our top Philip Norelco Shaver 3800 S3311/85 reviews so that you be the judge here.
You don't have to spend so much on expensive razors when you can get a shaver that meets your everyday needs at a cost-effective price.
Nonetheless, you should carefully understand all that we've doled out in this review to ascertain that this Philips Norelco is a good fit for you. Give TheDailyMassageGun.com A Try? You Want This Massage Gun.
Read More Our Review: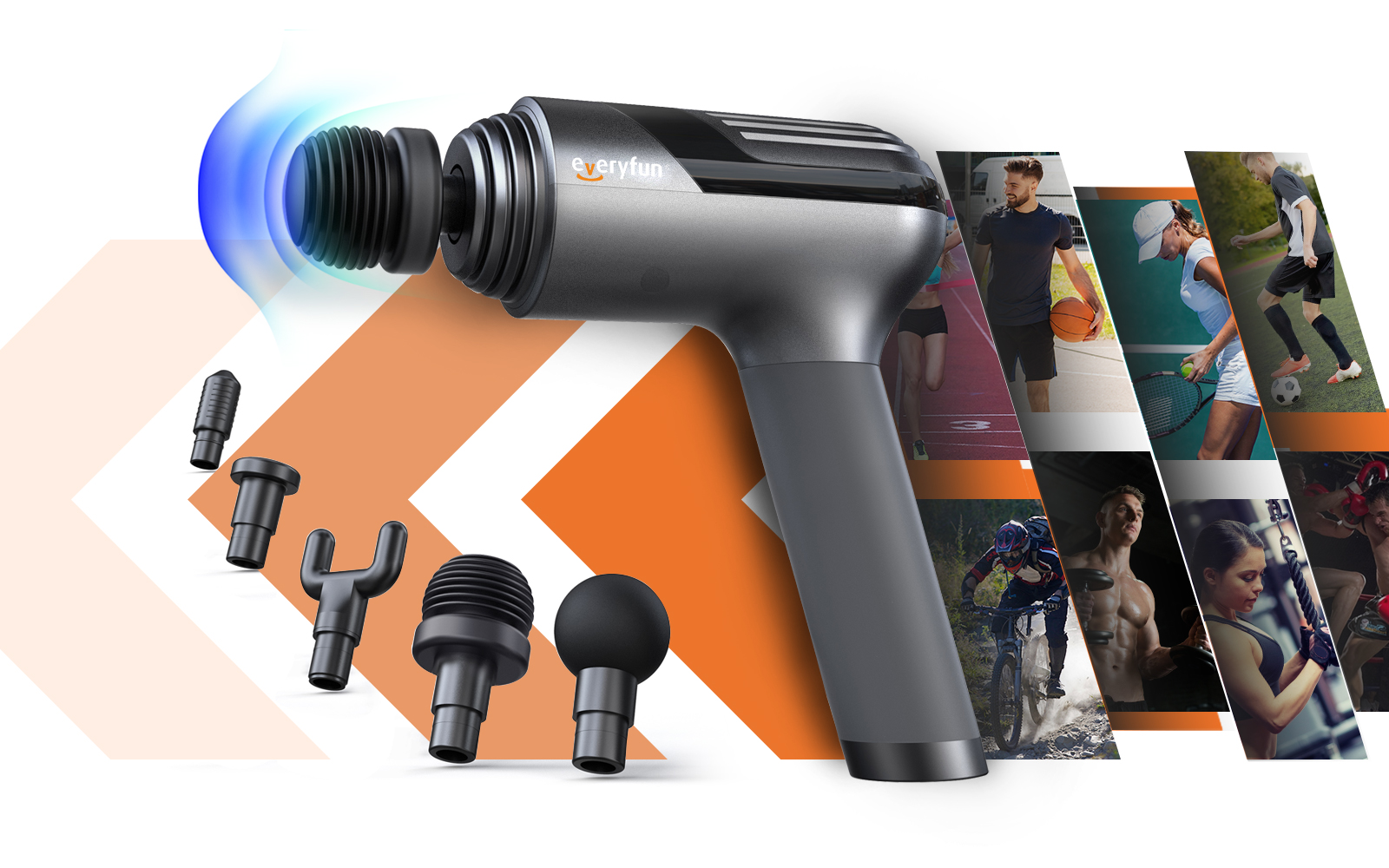 Don't Miss Our Picks of The Popular Articles: