The latest Apple Watch Series 6 has many software and hardware upgrades. The new watchOS 7 system is equipped with blood oxygen sensor and blood oxygen APP, which brings an innovative blood oxygen detection function and helps users to more clearly control their overall health status.
Apple CHIEF Operating Officer Jeff Williams said the Apple Watch Series 6 redefines what a Watch can do.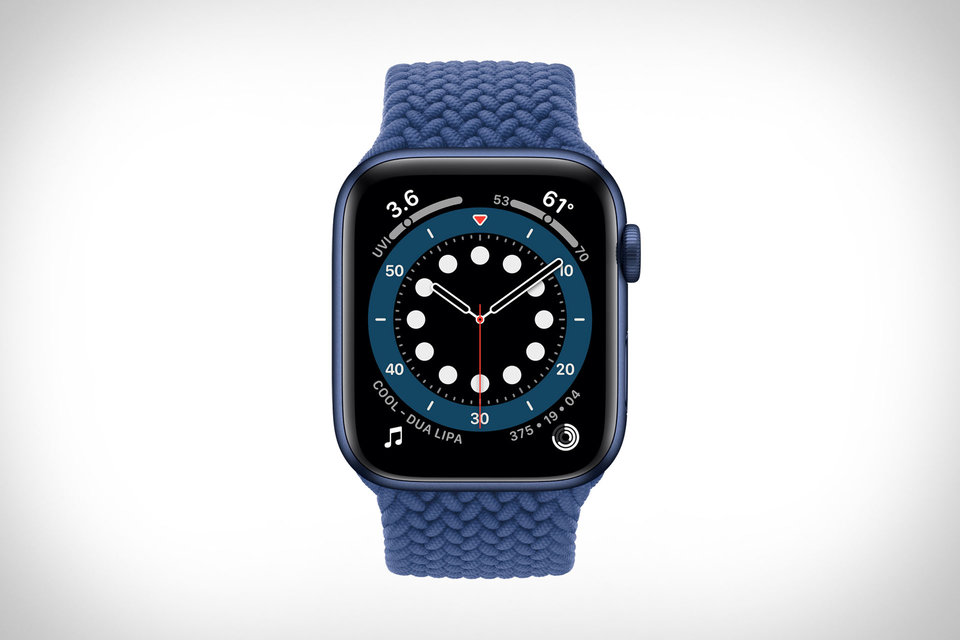 In medicine, heart rate, respiratory rate, blood oxygen, blood pressure and body temperature are considered the five most important indicators of a person's health.



Because hypoxic saturation is an important characteristic of pneumonia (both general and viral) that distinguishes it from the common cold.Therefore, after the COVID-19 epidemic, blood oxygen saturation detection also became a public concern for a time.
Blood oxygen saturation (HEREINAFTER referred to as blood oxygen) as one of the five main health indicators, the importance of self-evident.
A normal, healthy pulse oximeter is typically between 90 percent midstream and 100 percent. Anything below 90 percent is considered low and should be evaluated by a medical professional.
The traditional blood oxygen saturation measurement method not only requires blood sampling first but also performs electrochemical analysis using a special blood gas analyzer. The measurement difficulty and threshold are relatively high. However, currently, optical sensors are the most common way to measure oxygen saturation in the market, and the specific monitoring method is very similar to the optical heart rate sensor provided by Apple Watch.
Powered by independent red/infrared sensors and advanced algorithms, the Apple Watch Series 6 can take blood oxygen measurements every 15 seconds, as well as background measurements at regular intervals.


Even during sleep, the Apple Watch Series 6 can measure oxygen saturation. Like the ECG function introduced before, the oxygen saturation detection function can be used as an important data of body health and provide health reference for users.
According to Apple, the hardware of the Apple Watch Series 6 has been redesigned to include more functions while keeping its shape unusually small, further improving performance.
In the hardware of Apple Watch Series 6, the key is the S6 SiP chip, which USES the new dual-core processor bionic A13 in iPhone 11 Series. The speed is increased by 20%, and the startup speed of App is also increased by 20%.
An exciting new feature in the Apple Watch Series 6 is a new subscription service called Apple Fitness +, which offers new workout routines that you can easily access from a variety of Apple devices.
In addition, during the exercise, you will be able to see real-time metrics on the screen, so you don't have to constantly scan your watch.
Read More
New Apple Watch Series 6 B08J5QC43Q, The Best Apple Watch Yet
New Apple Watch Series 6 (GPS, 44mm)B08J5Y89C7, Best Watch Ever!
New Apple Watch Series 6 B08J5QC43Q FAQ